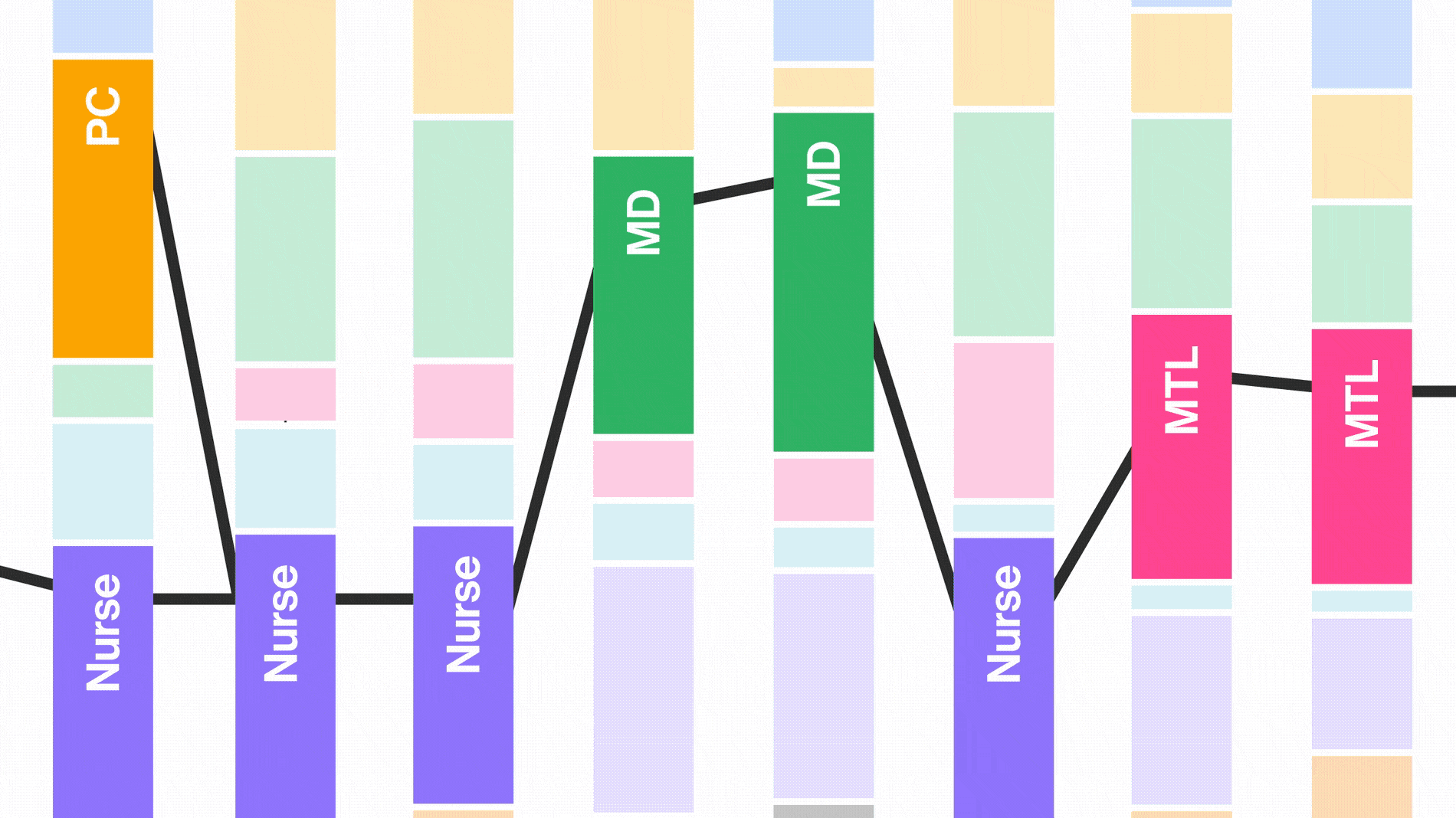 The project brief
Doctors Without Borders is an international humanitarian organization that deploys volunteer medical staff to developing nations and conflict zones. The group sought a way to turn decades of employee data into HR management insights. Our team created an interactive visualization giving Doctors Without Borders novel, data-driven recommendations for how to hire a strong field leadership for the 2020 Wharton People Analytics Data Visualization competition. 
Data visualization, visual design
February 2020
Who I did it with
Oscar Dumlao, designer
Samaksh Goyal, data scientist
Teja Veeramacheneni, data scientist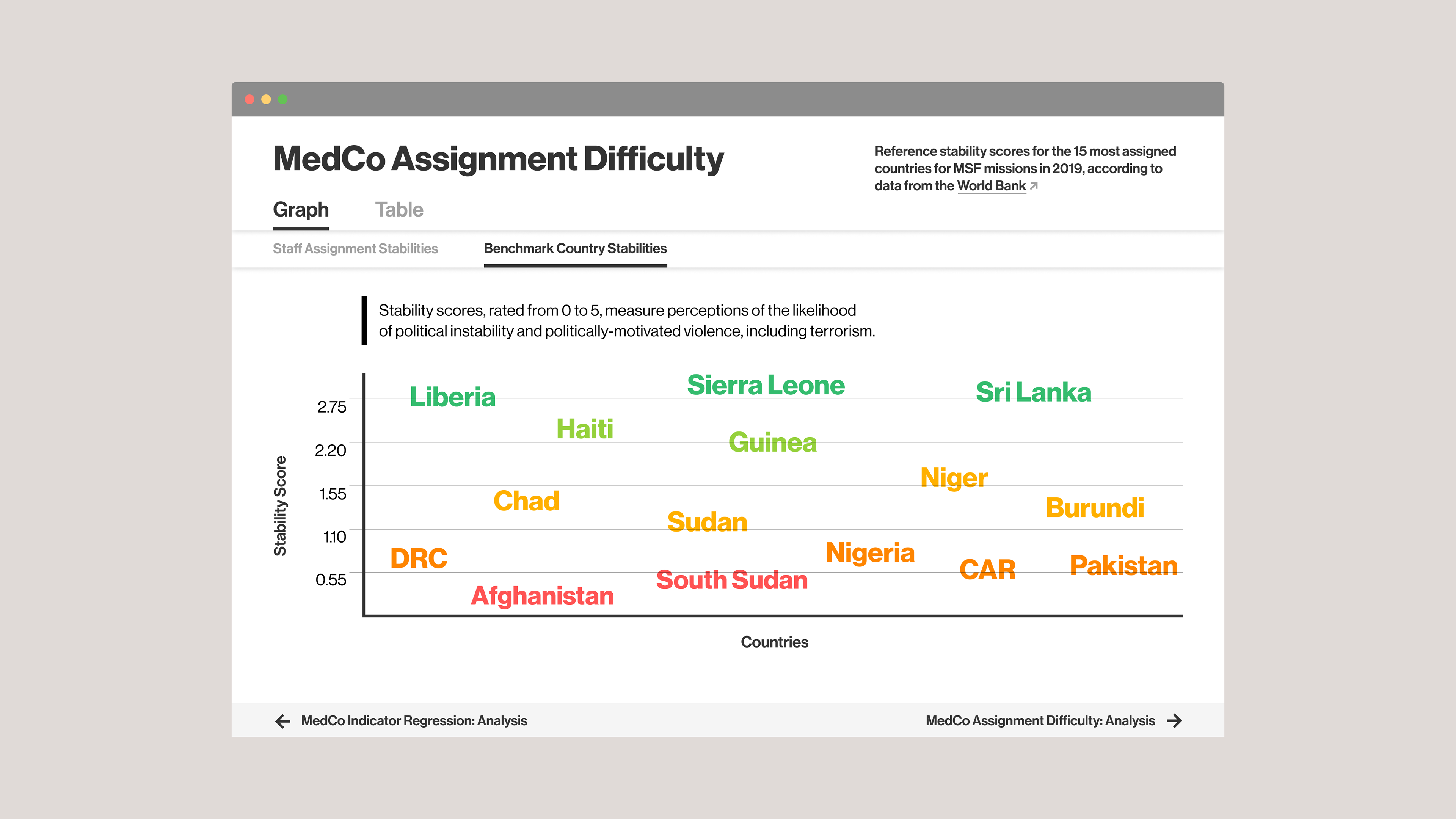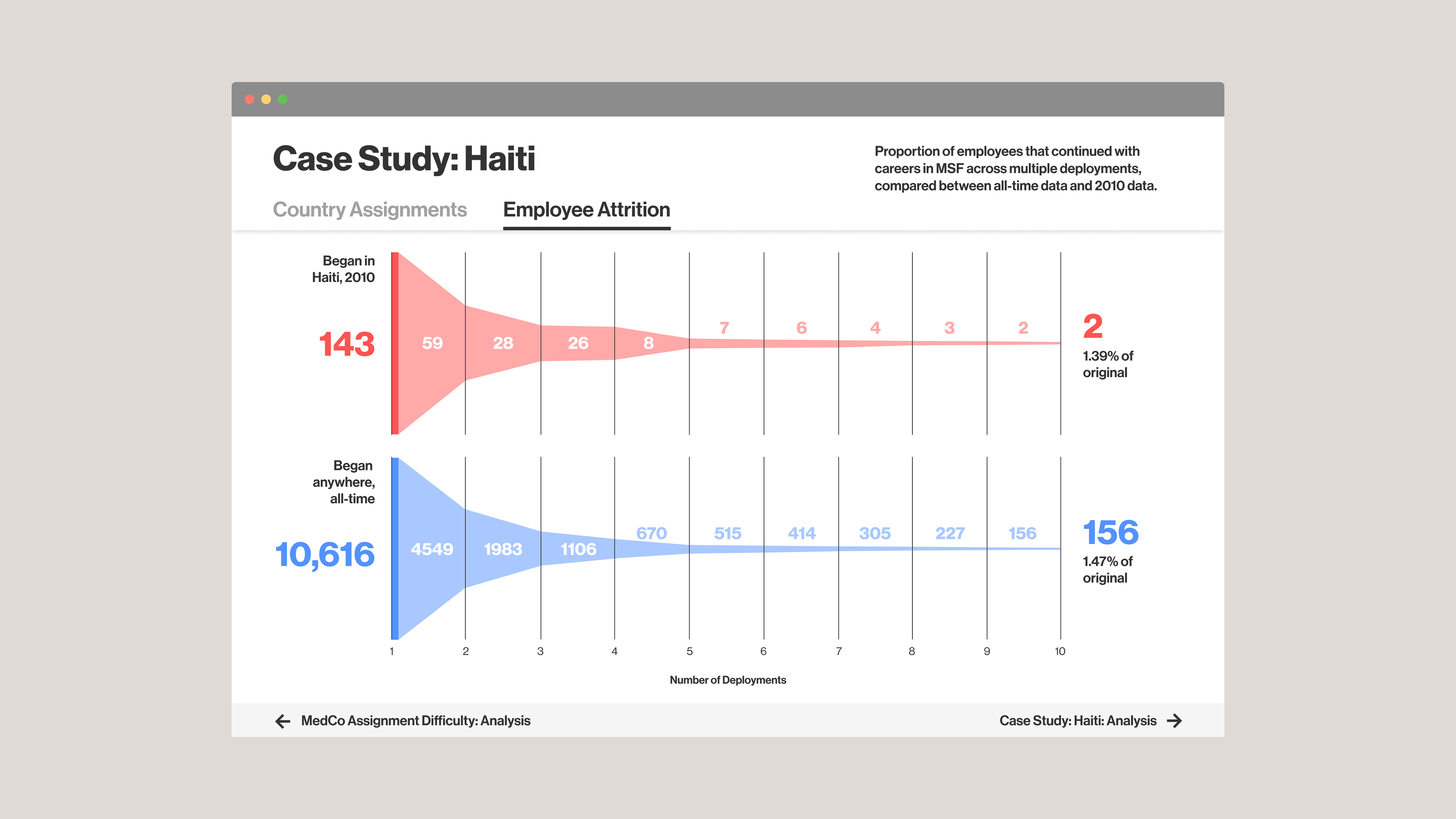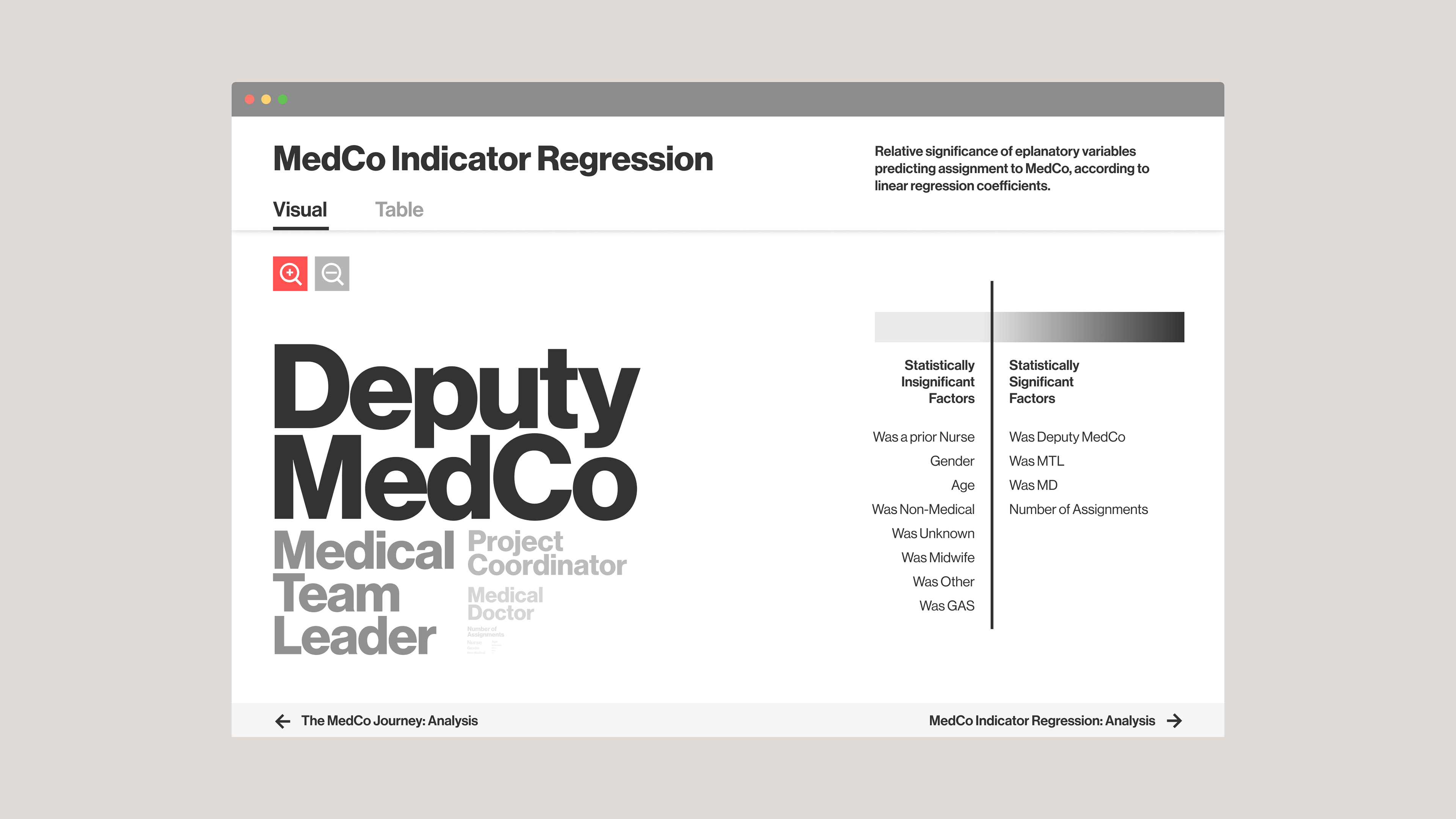 Turning 20 years of data into visuals
Our team dissected a massive data set with every assignment given in the last 20 years to Medical Coordinators, the highest field leadership role at Doctors Without Borders. Exploration centered on conveying long-term career paths to the position, unveiling historical journeys in the record from job-to-job through data analysis and bringing it to light with design.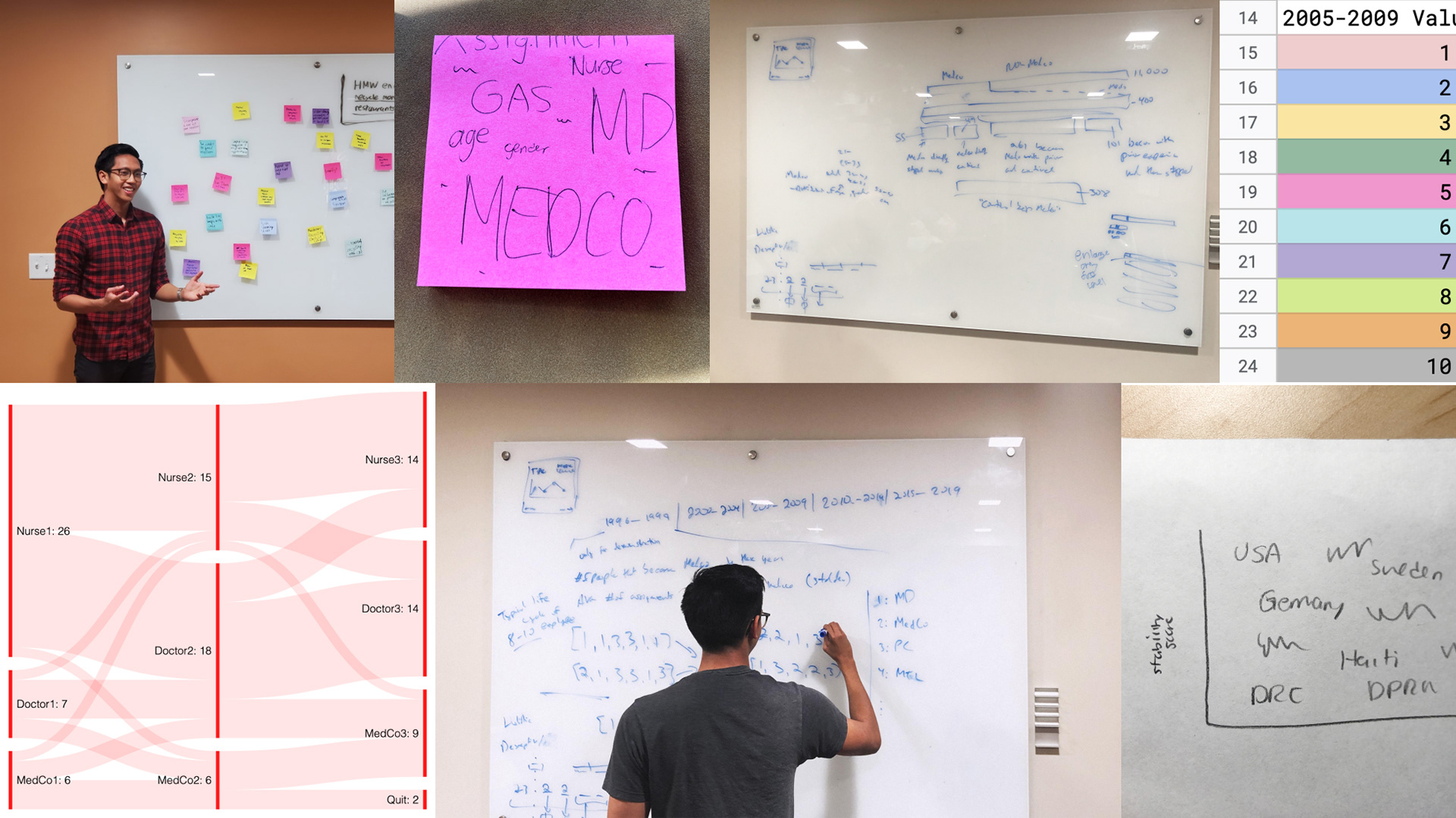 The main figures of our visualization suite trace the most likely job positions prior Medical Coordinators held in assignments before and after assuming senior leadership. With these, our team gave Doctors Without Borders a clear idea what current roles to watch closely for internal promotion opportunities.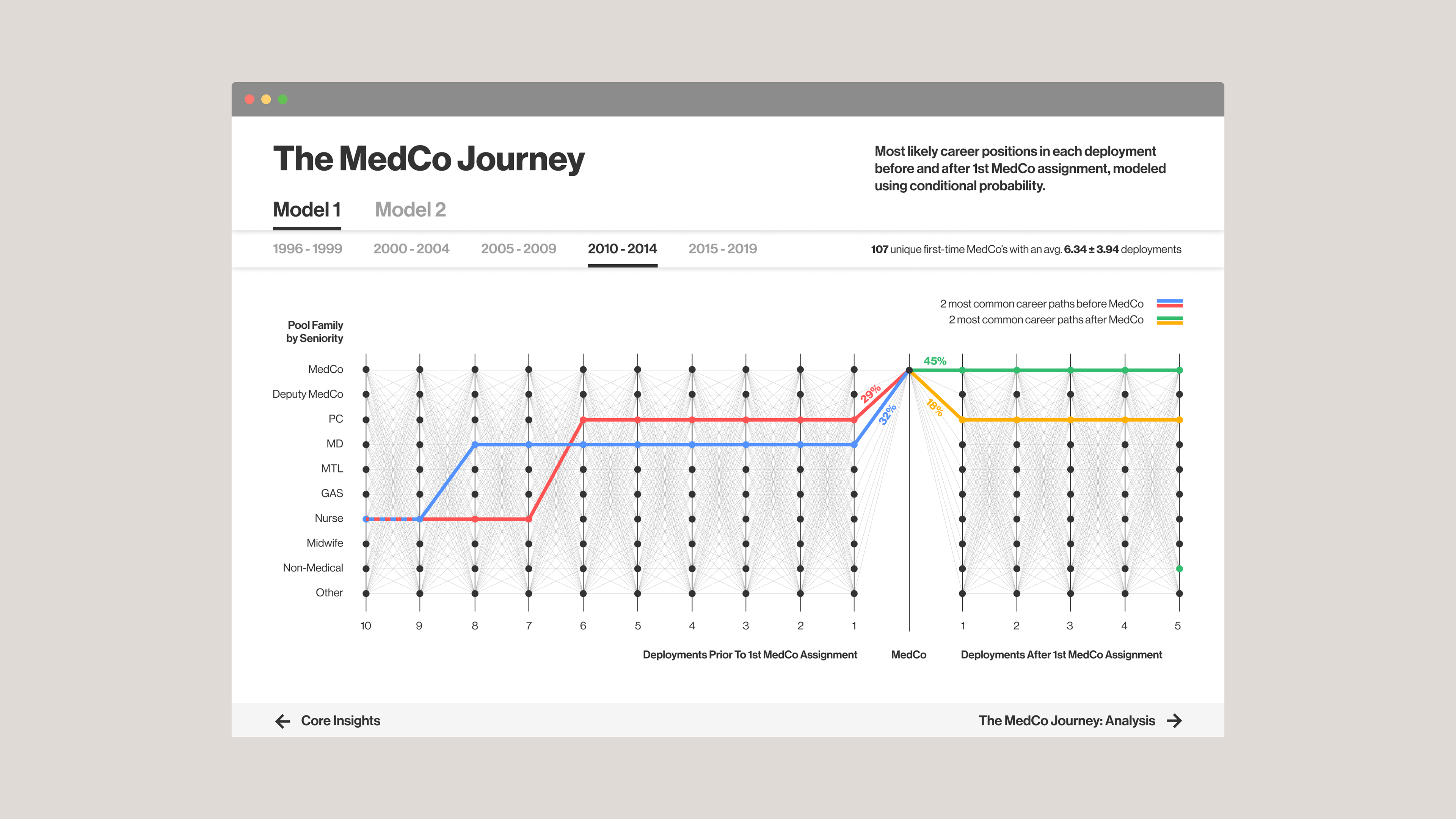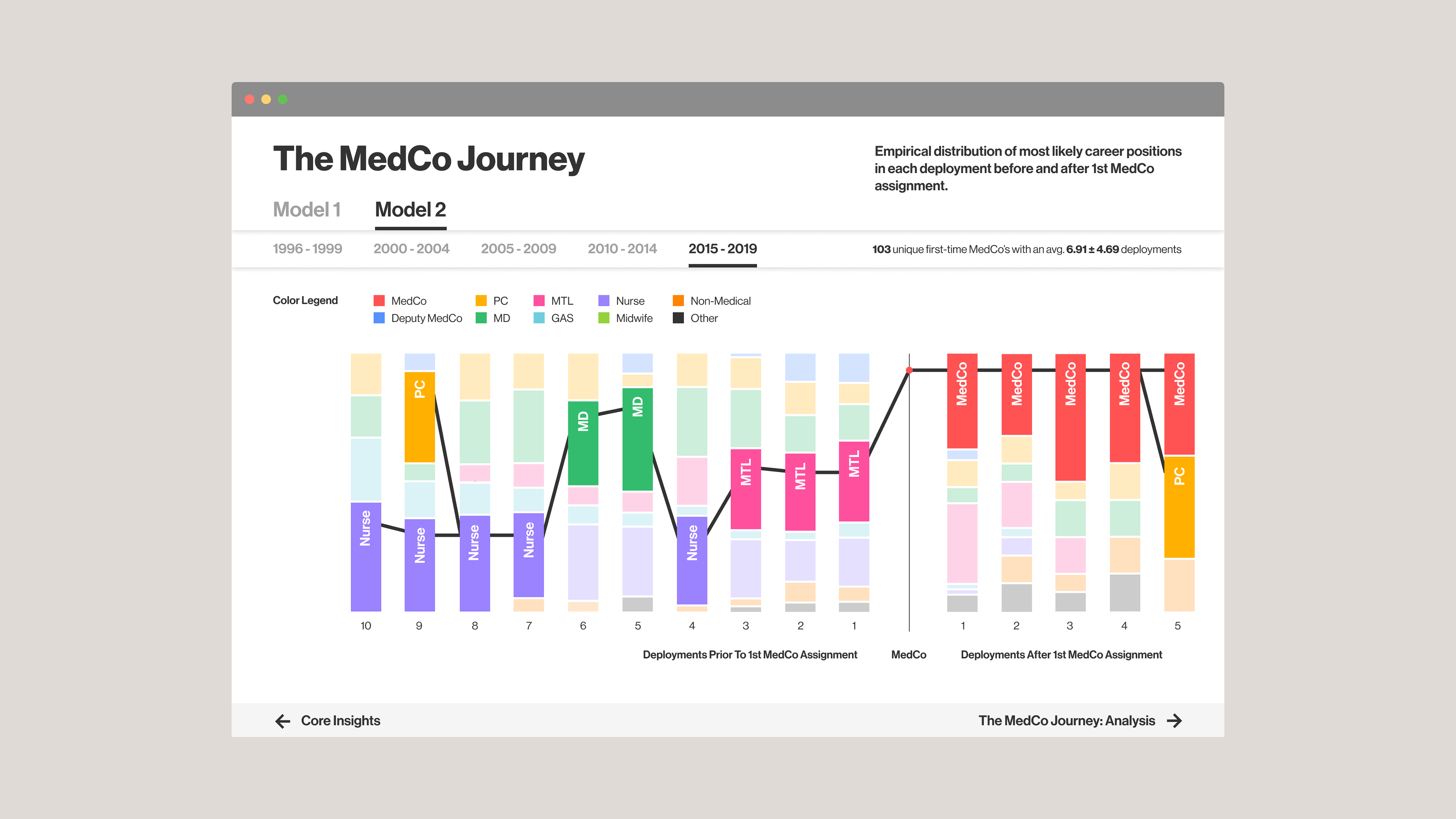 An design language for crucial data
Our entire program was meticulously built on a single foundational grid layout for each figure, allowing us to present a diverse slate of original visualizations with consistency. Our visual design choices in typeface and color complimented Doctors Without Borders' brand of objectivity and authority.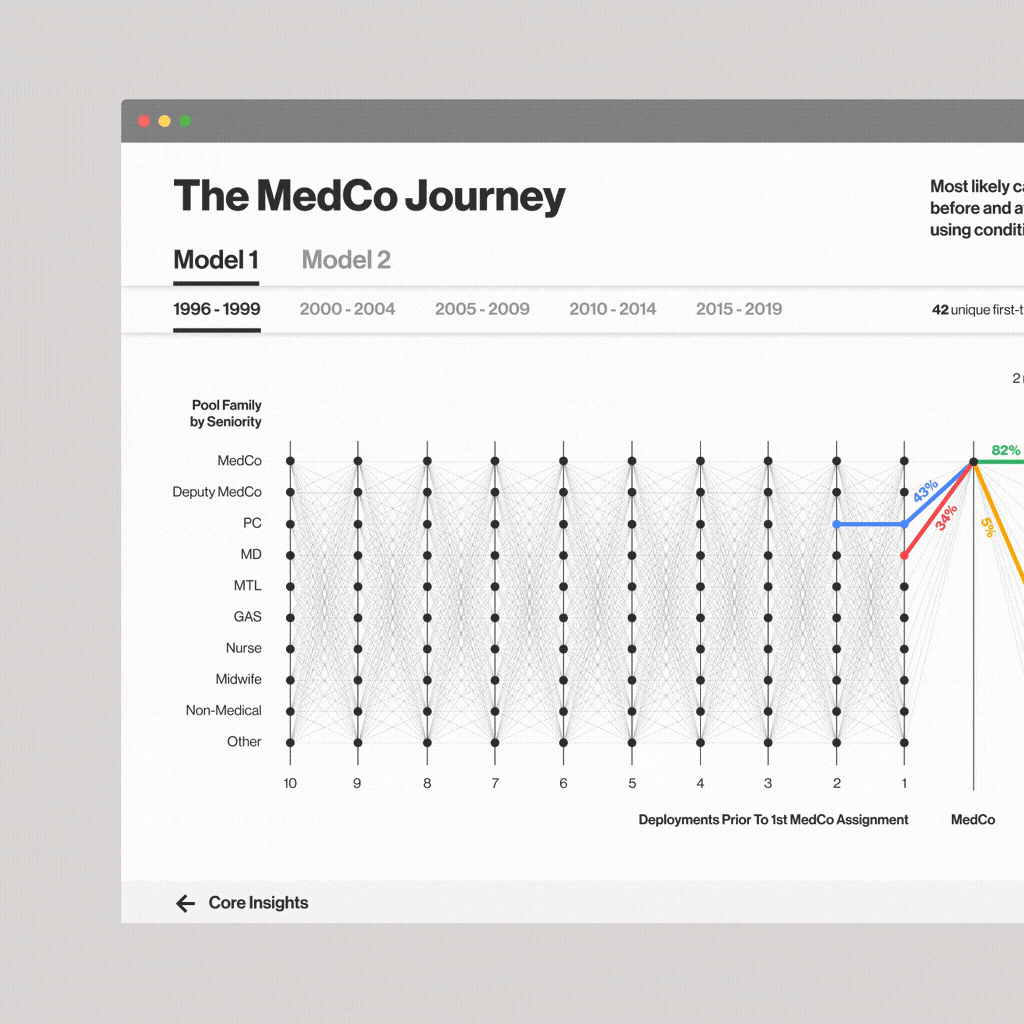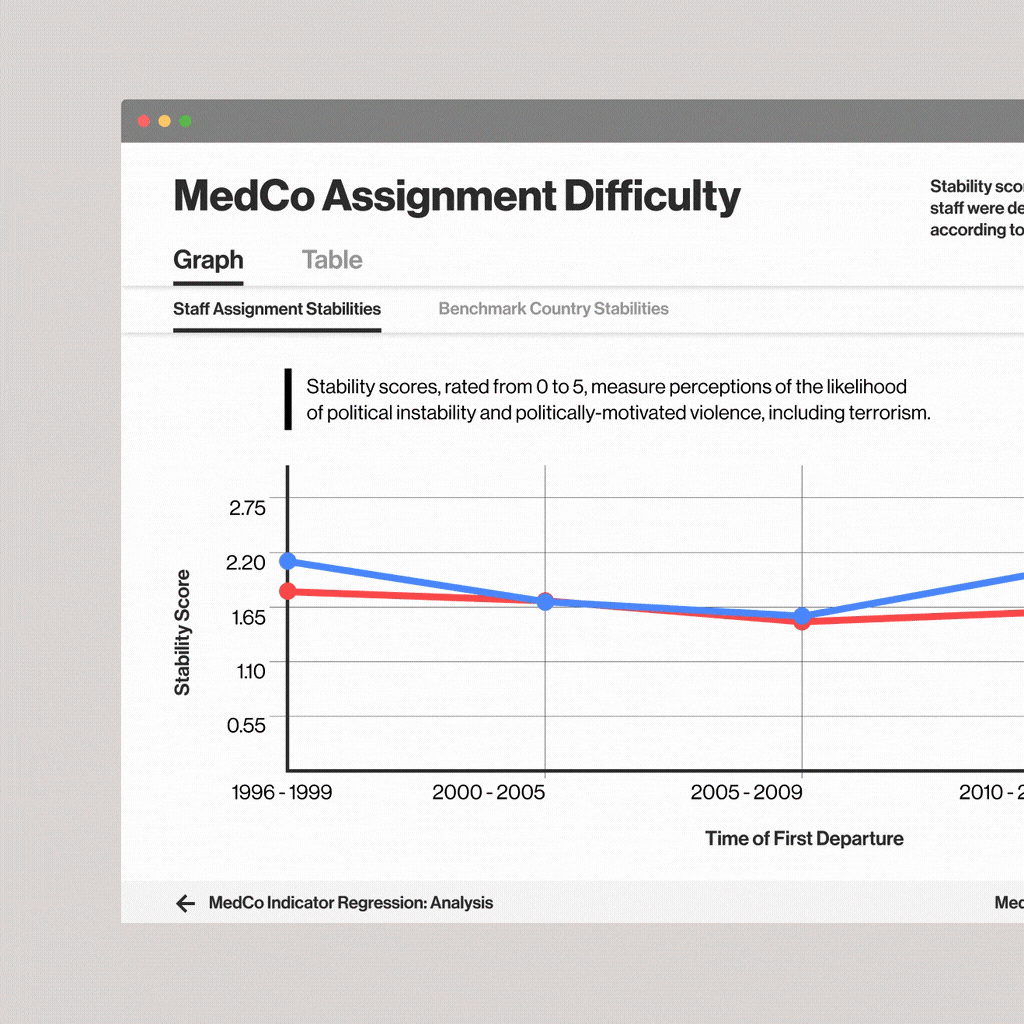 Outcomes
Our team presented our insights to members of Doctors Without Borders' senior leadership and Wharton School of Business faculty. The project won the event grand prize. Visit the full interactive visualization
here
.
This was my first ever data visualization project. I grew my cross-functional collaboration skills by learning how to both convey design concepts to, and translate creative suggestions from a highly technical team that specialized in data and development.