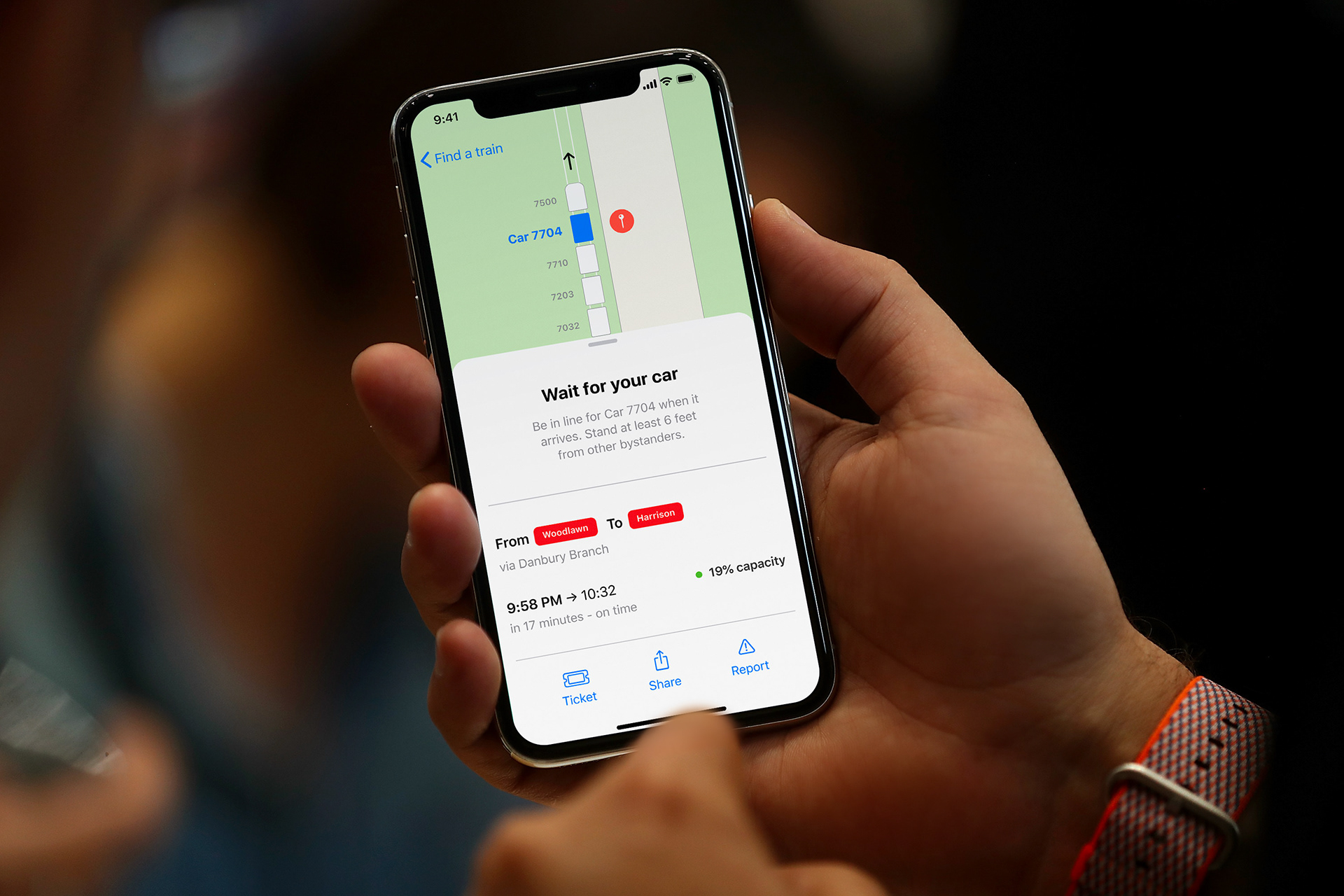 The project brief
The Metro-North Railroad is a transportation system serving 87 million annual riders in New York and Connecticut. At the outset of the COVID-19 crisis, the MNR lost 95% of its ridership. The MTA sought a way to reopen with health-compliant services for its community. Our team created an app for them that intelligently assigns passengers safe seats in accordance with social distancing for the 2020 MTA-Microsoft Back on Track Hackathon.
UI design, UX design
June 2020, in 1 week
Oscar Dumlao, product designer
Andrew Fang, product manager
Aren Kabarajian, researcher
Benjamin Choi, software engineer
Abinaya Dinesh, software engineer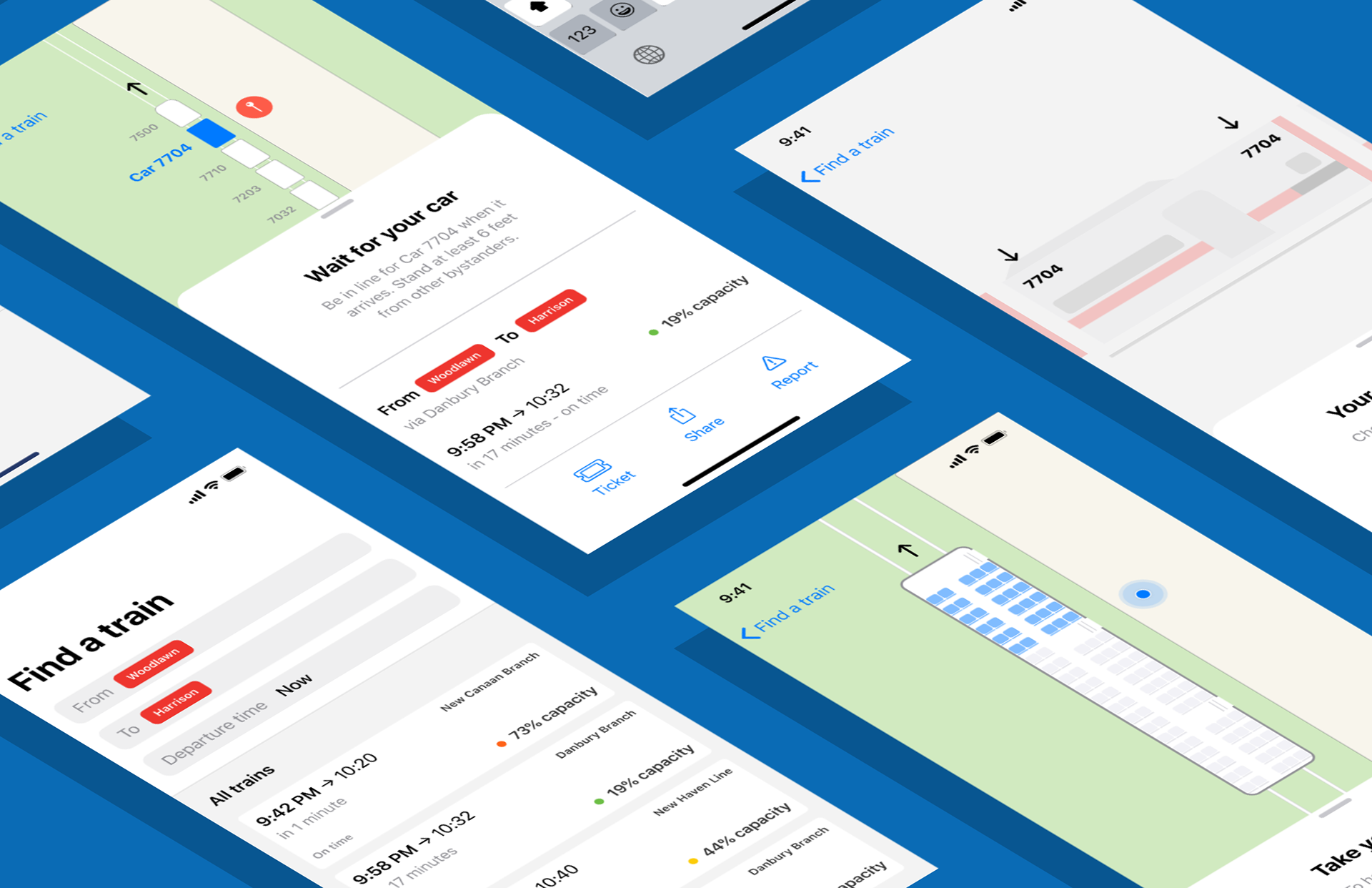 Meeting users at the right place
Our prompt demanded a standalone app solution to check availability, spacing and social distancing on MNR trains. We began with a journey map to help frame our solution in terms of what riders already had, what they still needed, and how we could give it to them in context.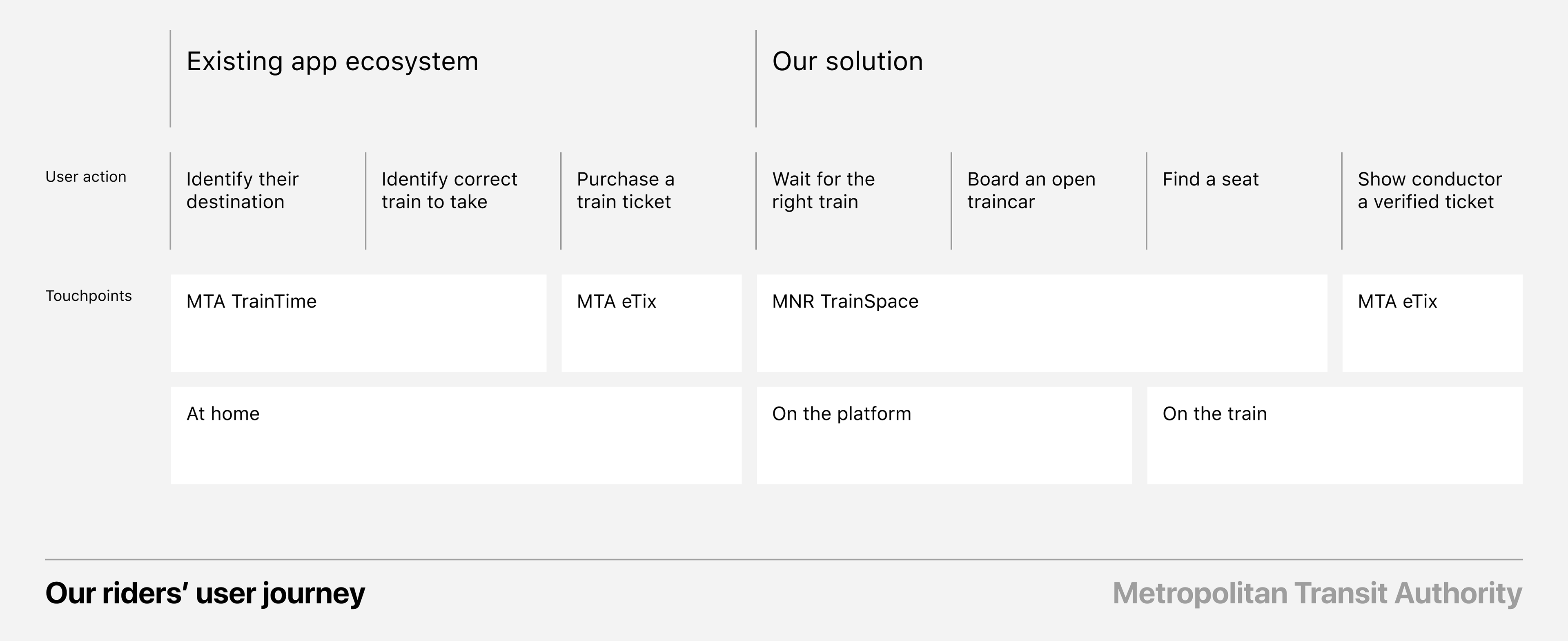 Challenges with existing rider directions
An audit of LIRR TrainTime, a mobile app for the MTA's sister rail line helped evaluate potential approaches to on-the-ground guidance with our product. While LIRR allowed for passive visibility of which trains were crowded, it failed to provide active guidance to its passengers.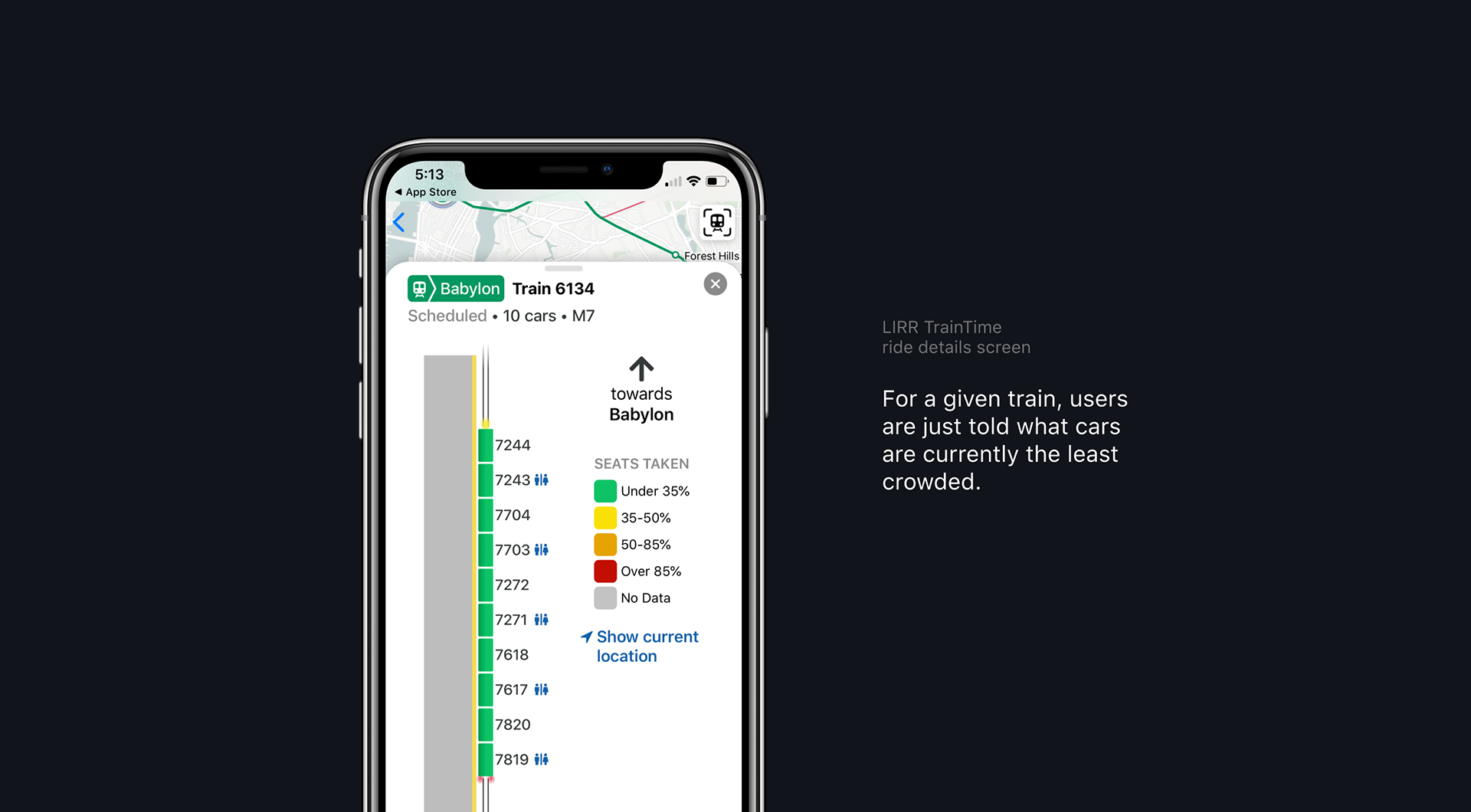 When an app displays density status without further guidance, people will just crowd the cars that (incorrectly) appear to be the safest.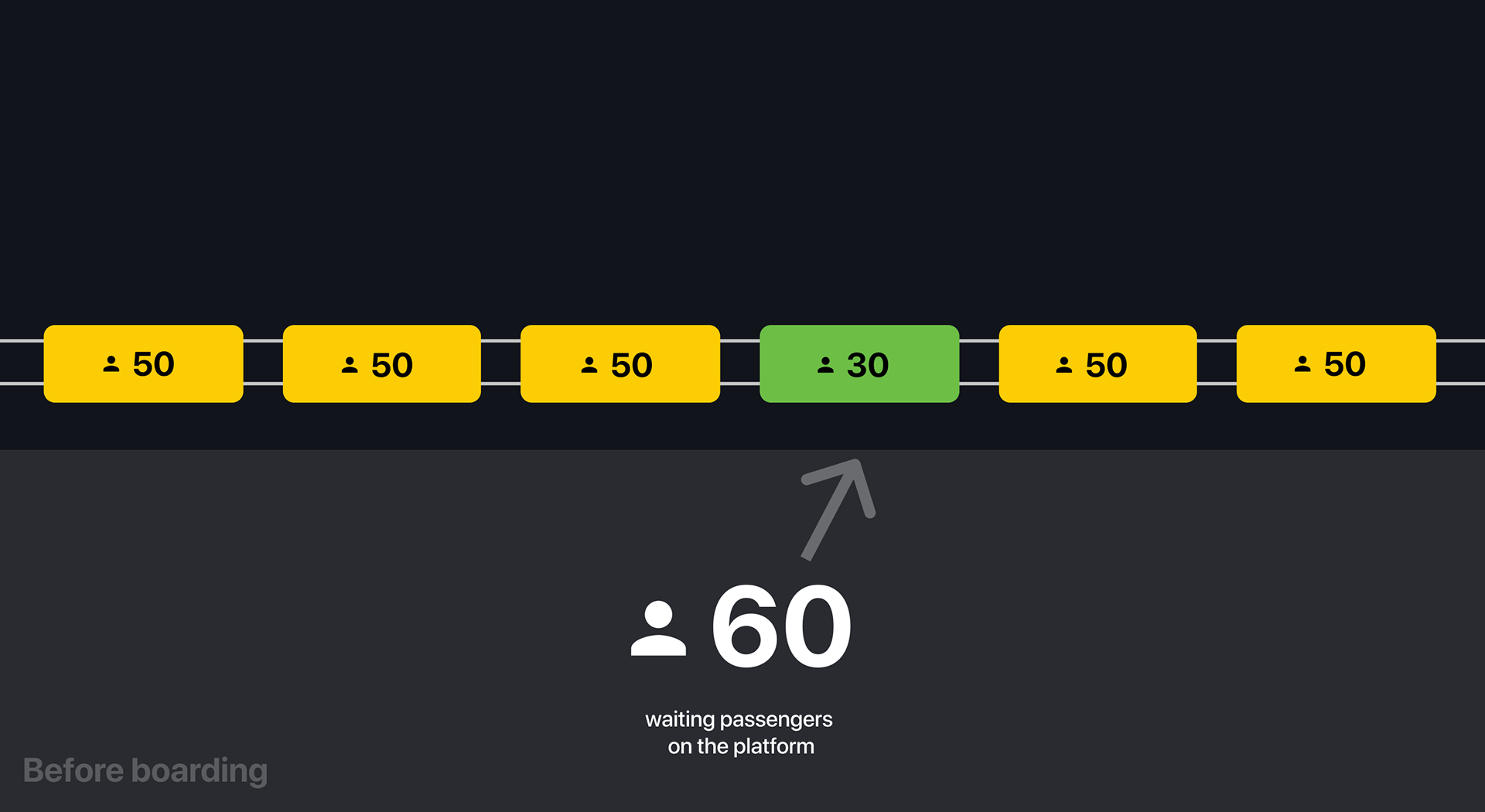 If we instead show each rider only one ideal location, we have the power to distribute passengers safely at the train-wide level.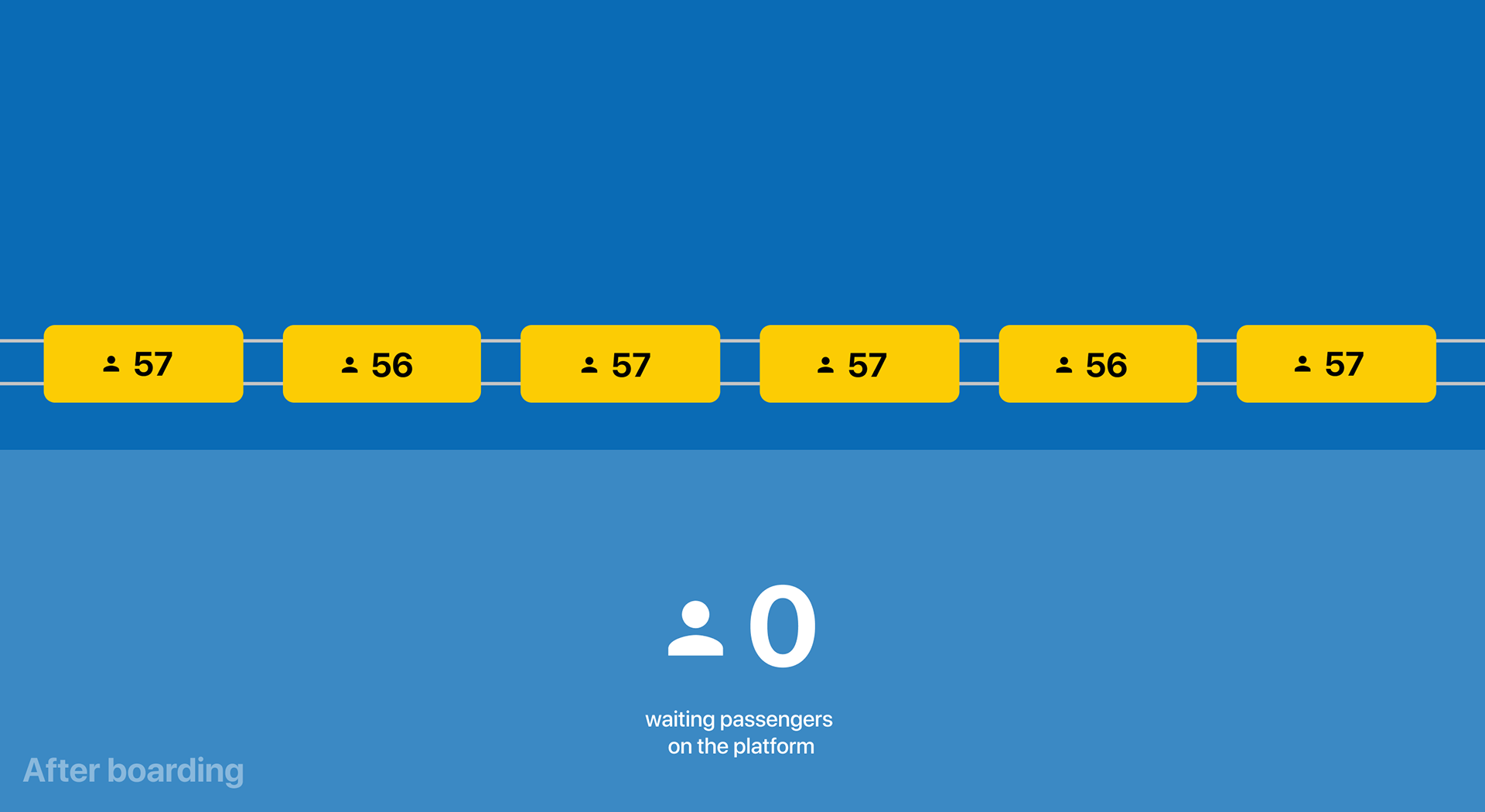 Finding you the right train to wait for
The home screen of the TrainSpace app provides a simple starting and ending station selection that leads into a listing of relevant trains inbound to the current user location. Each card provides users with information on train capacity up front, allowing those who are able to forgo closer rides for less populated ones down the line.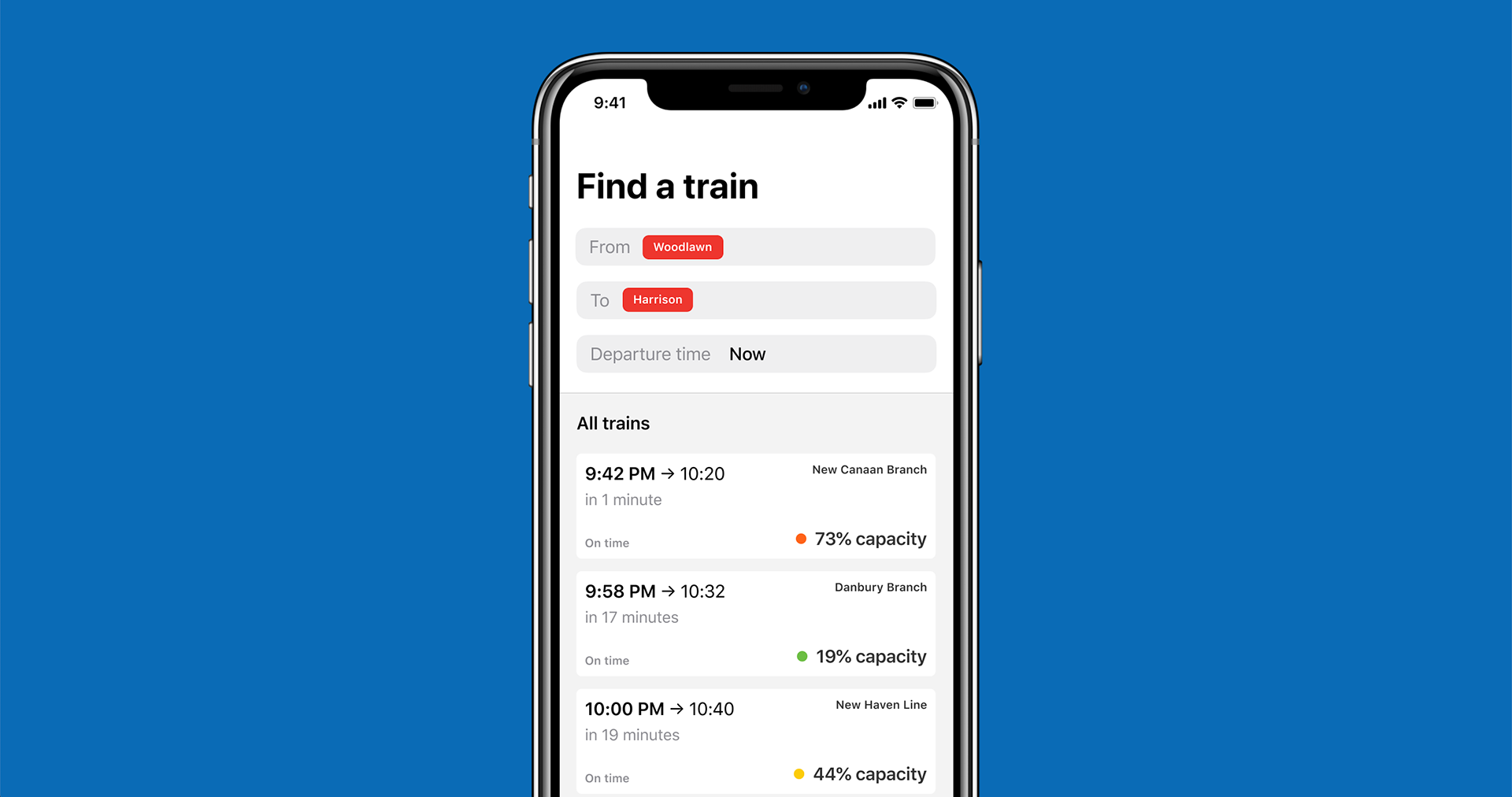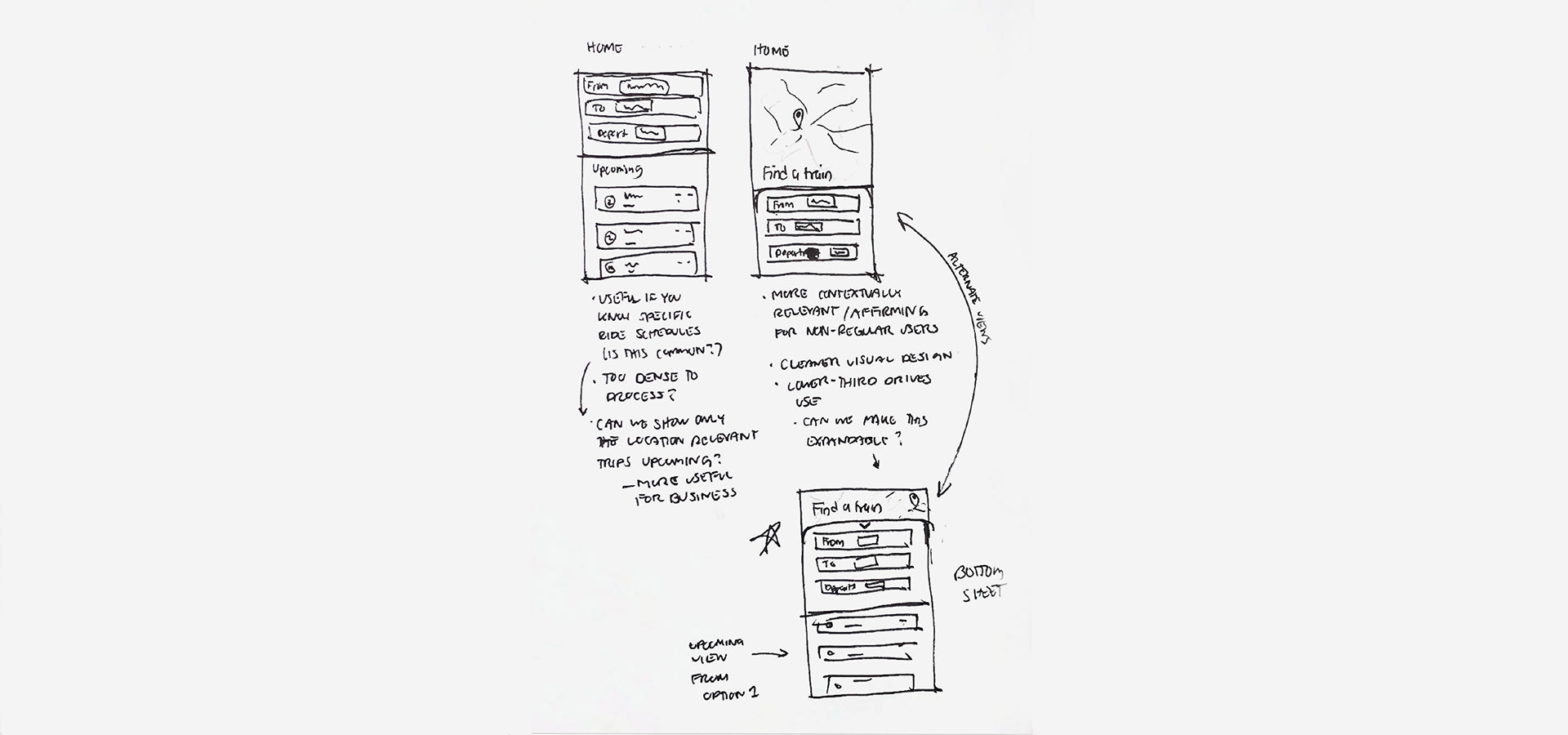 Guidance at the station
Riders are assigned an individual car and seating location on the backend once they arrive at the station. Since trains consistently stop at roughly the same location on the platform each time, the TrainSpace app is able to mark a designated spot to wait so that their car is right in front of them when it's time to board.
Representing the platform was an interesting visual challenge, since we had to accurately represent traincars and locations and their physical representations with limited screen real estate. We considered which way riders face as they wait on the platform, how they're oriented as approach their car, and what visual cues could best convey the wayfinding intent of the app.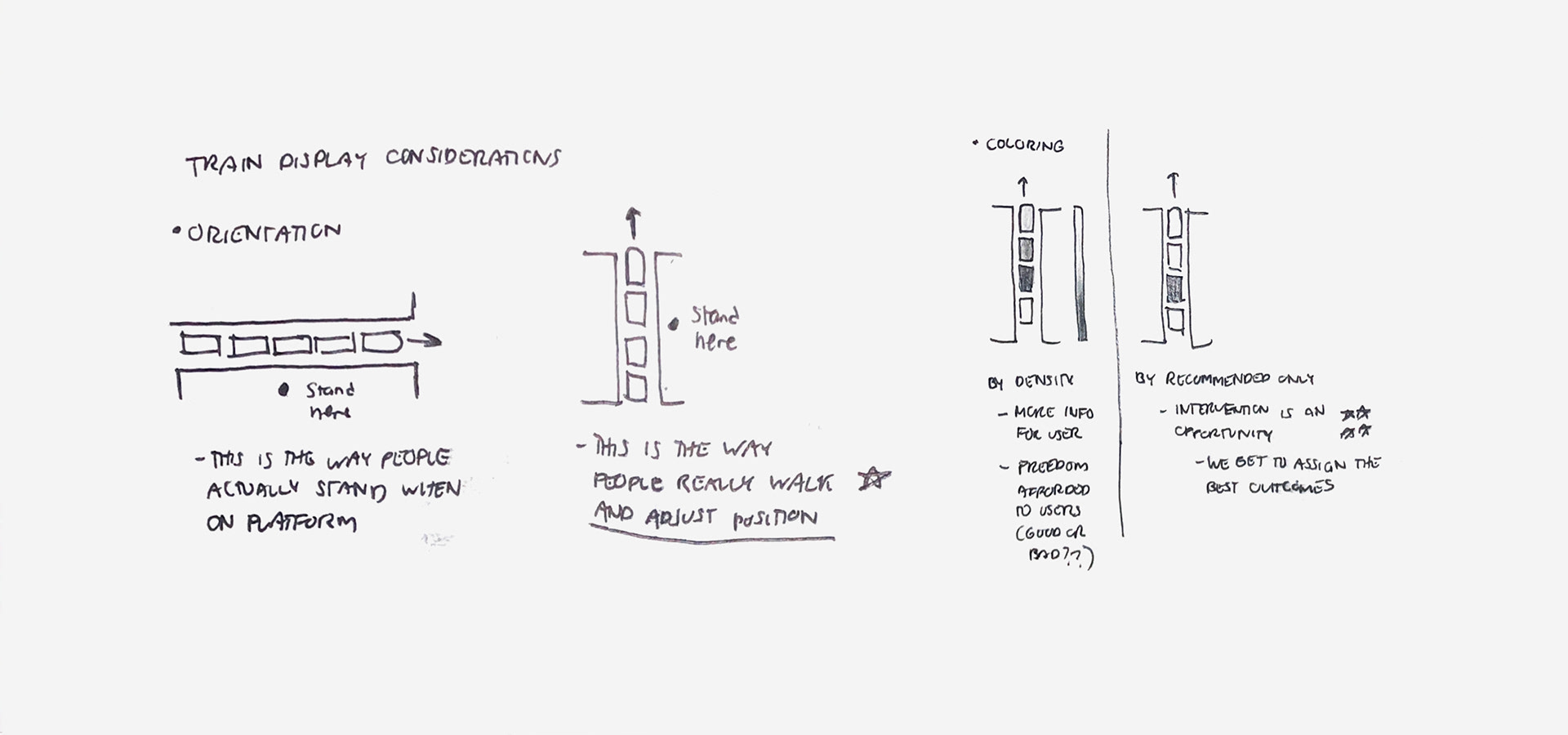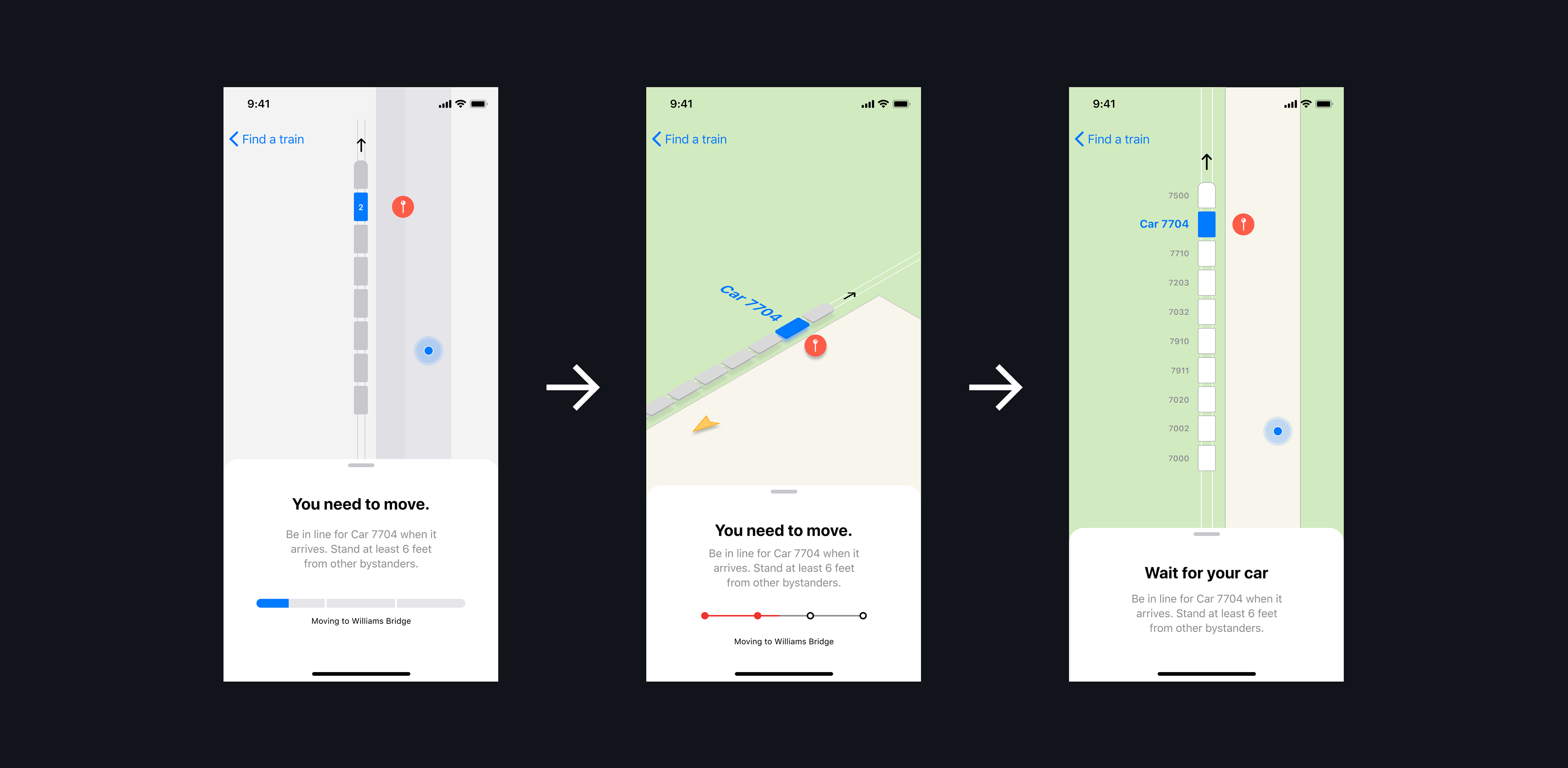 Confidence when you board
TrainSpace validates that users have safely boarded by having them confirm their car number prior to entering. Our team was inspired by other interactive ride experiences, like Uber, that bring license plate validation to the fore. Once on the actual train, the seating area with the least current passengers in the system is highlighted.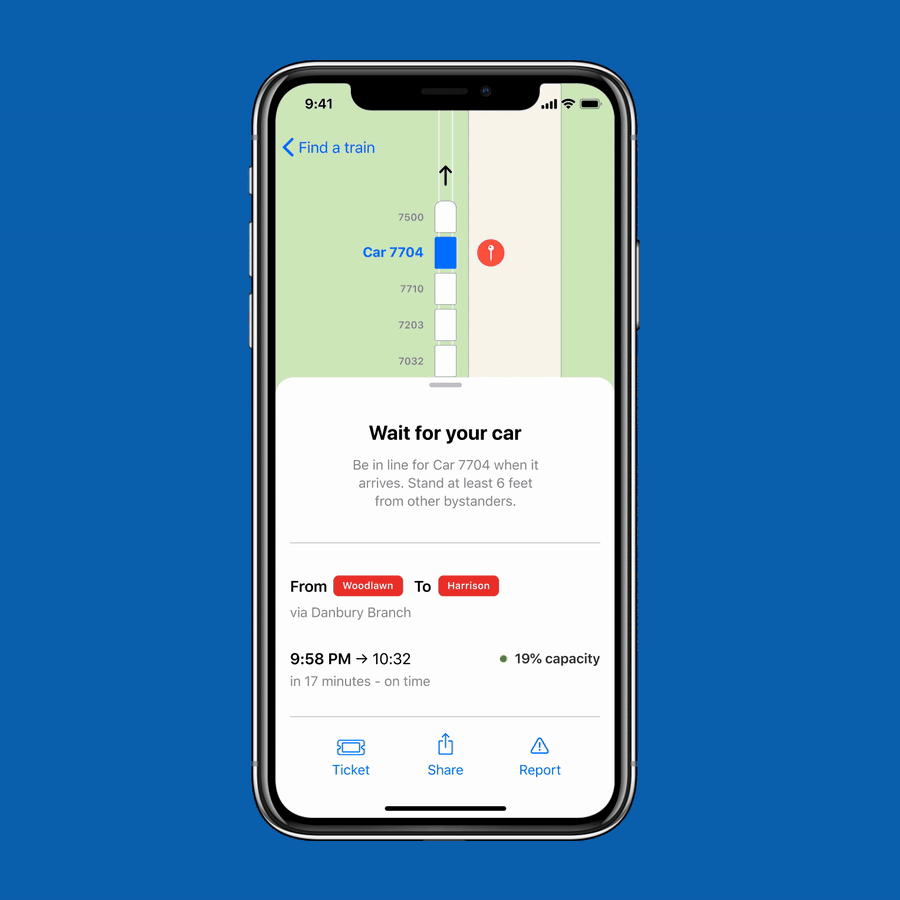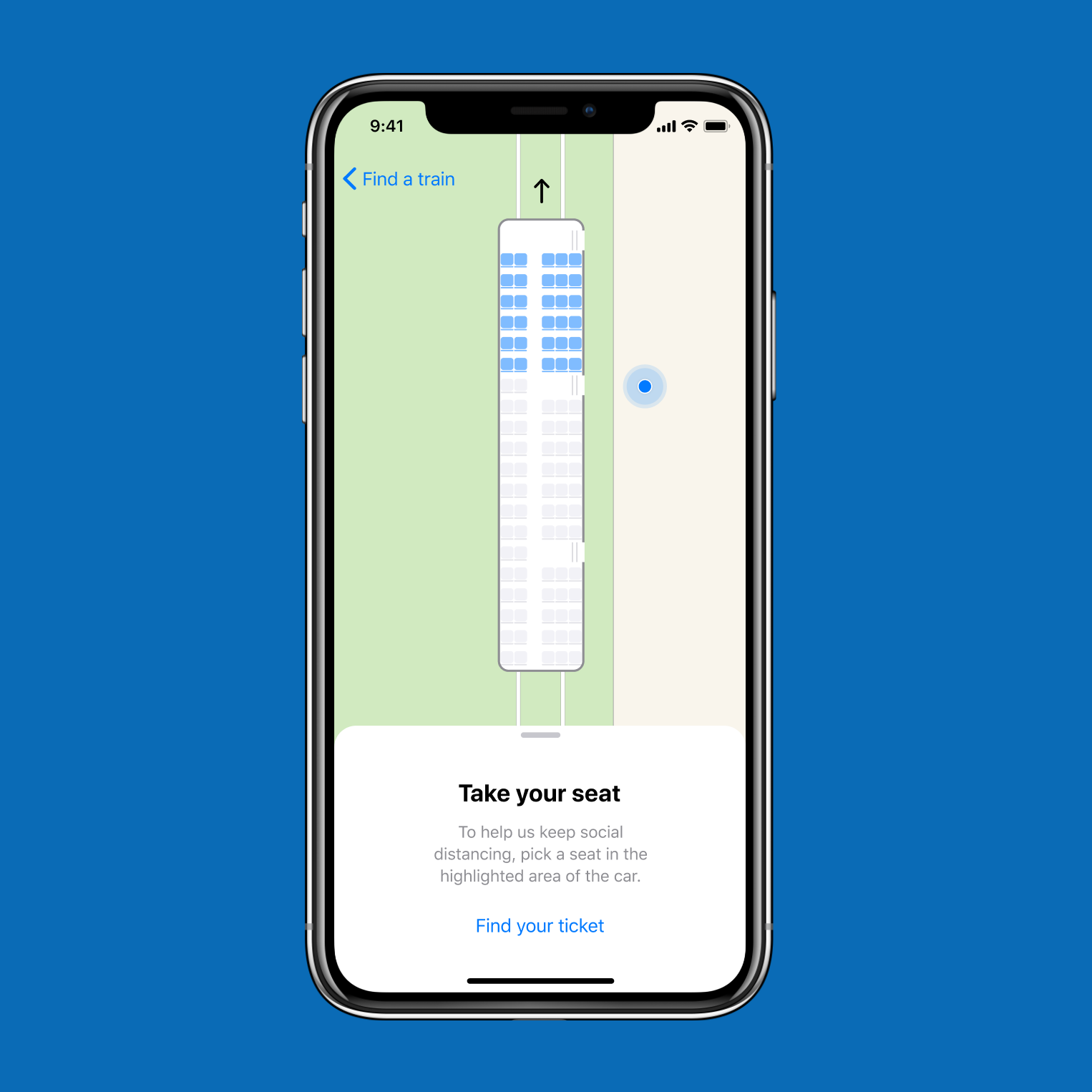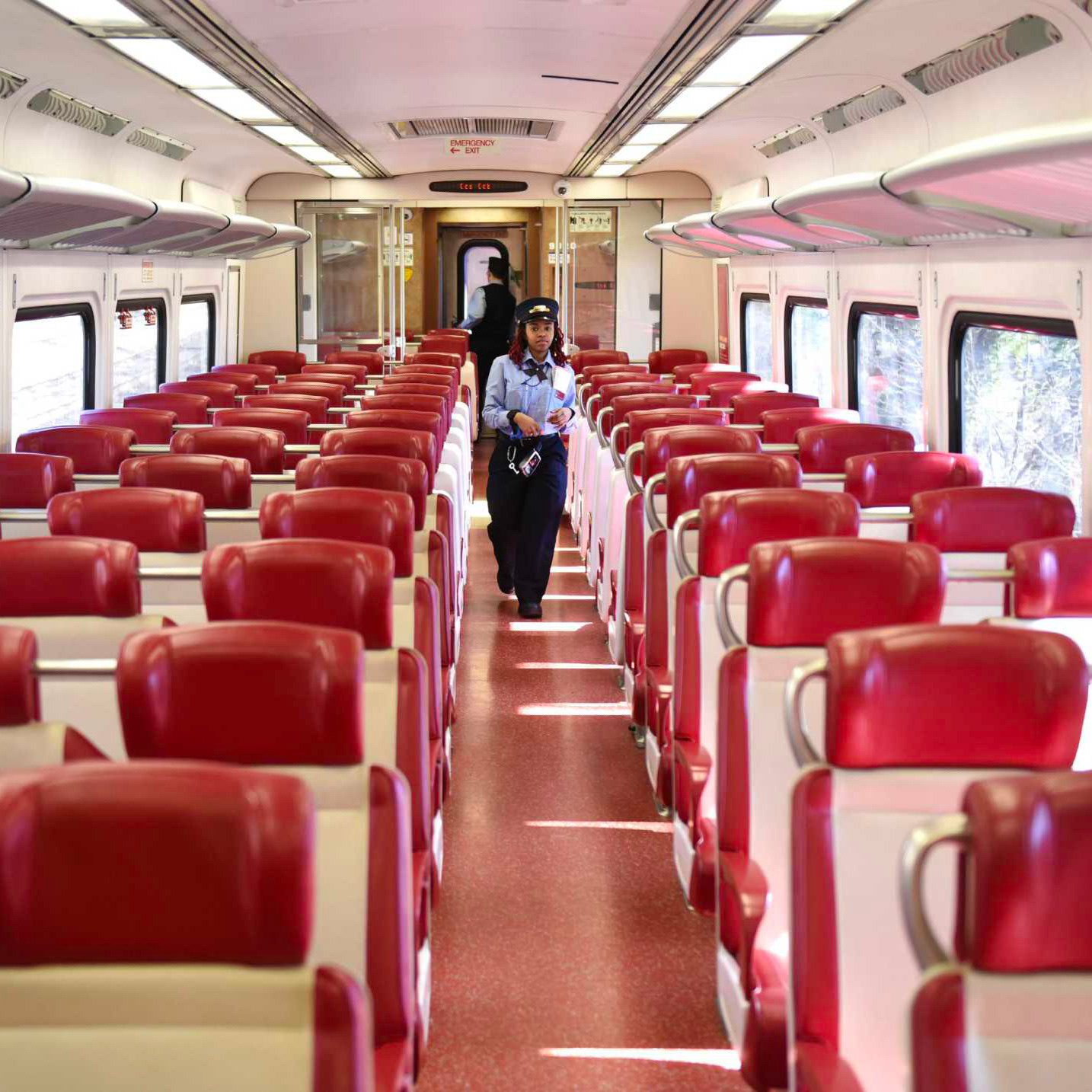 TrainSpace links out to the MTA's existing eTix app in the bottom sheet so riders can produce tickets to show conductors. Iterations explored how to make this handoff to another app convenient while preventing premature clickthrough before actually navigating to the safe seat.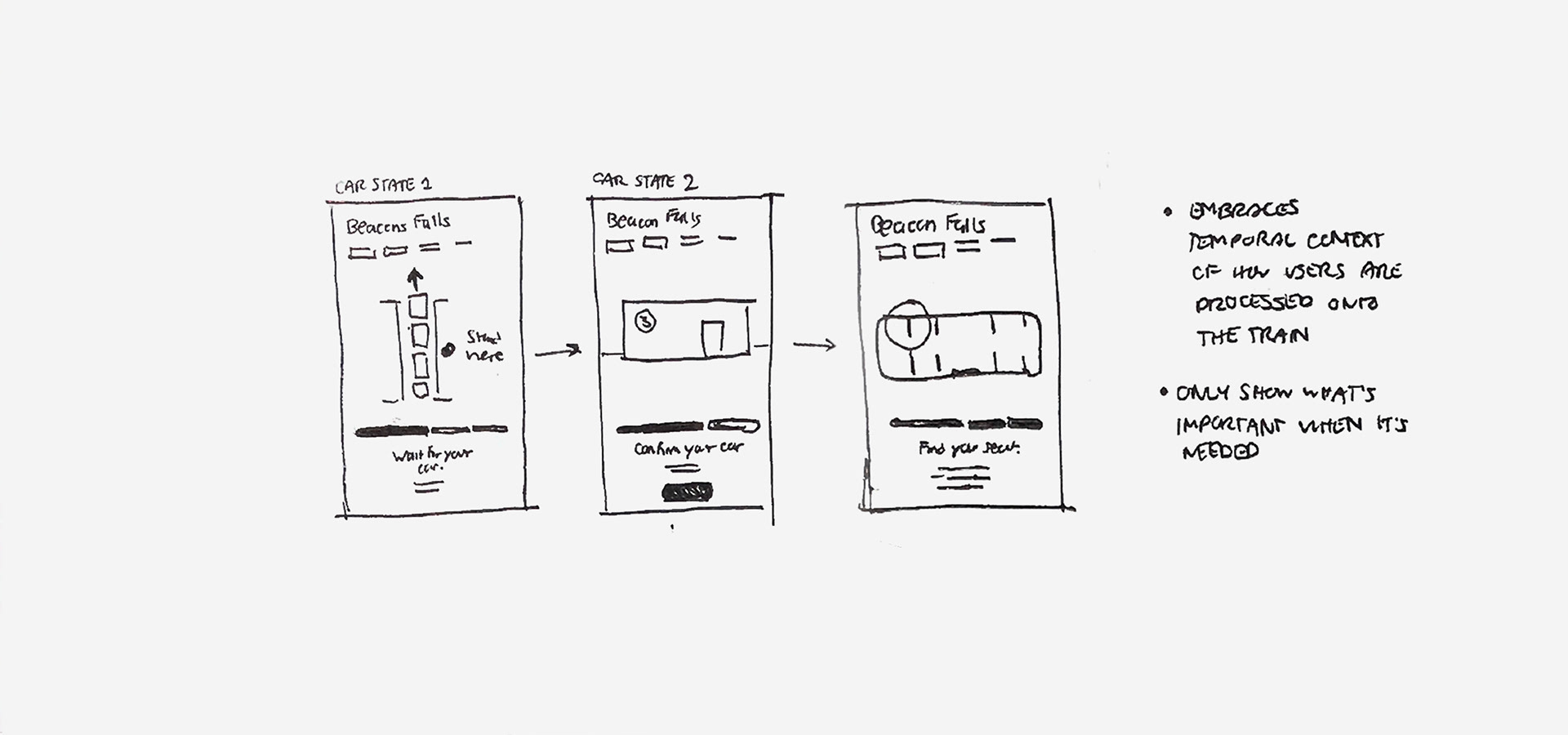 Outcomes
Our team presented TrainSpace to a panel from MTA, Microsoft, and the Boston Consulting Group. The project won the proposal and is pending development for public release to the Metro North's 87 million annual riders. 
Defining the experience of TrainSpace was impossible without deeply understanding how our backend would be capable of delivering safe passenger distributions, so learning how to effectively communicate across domains with software engineers and product managers was a key takeaway from working on this.