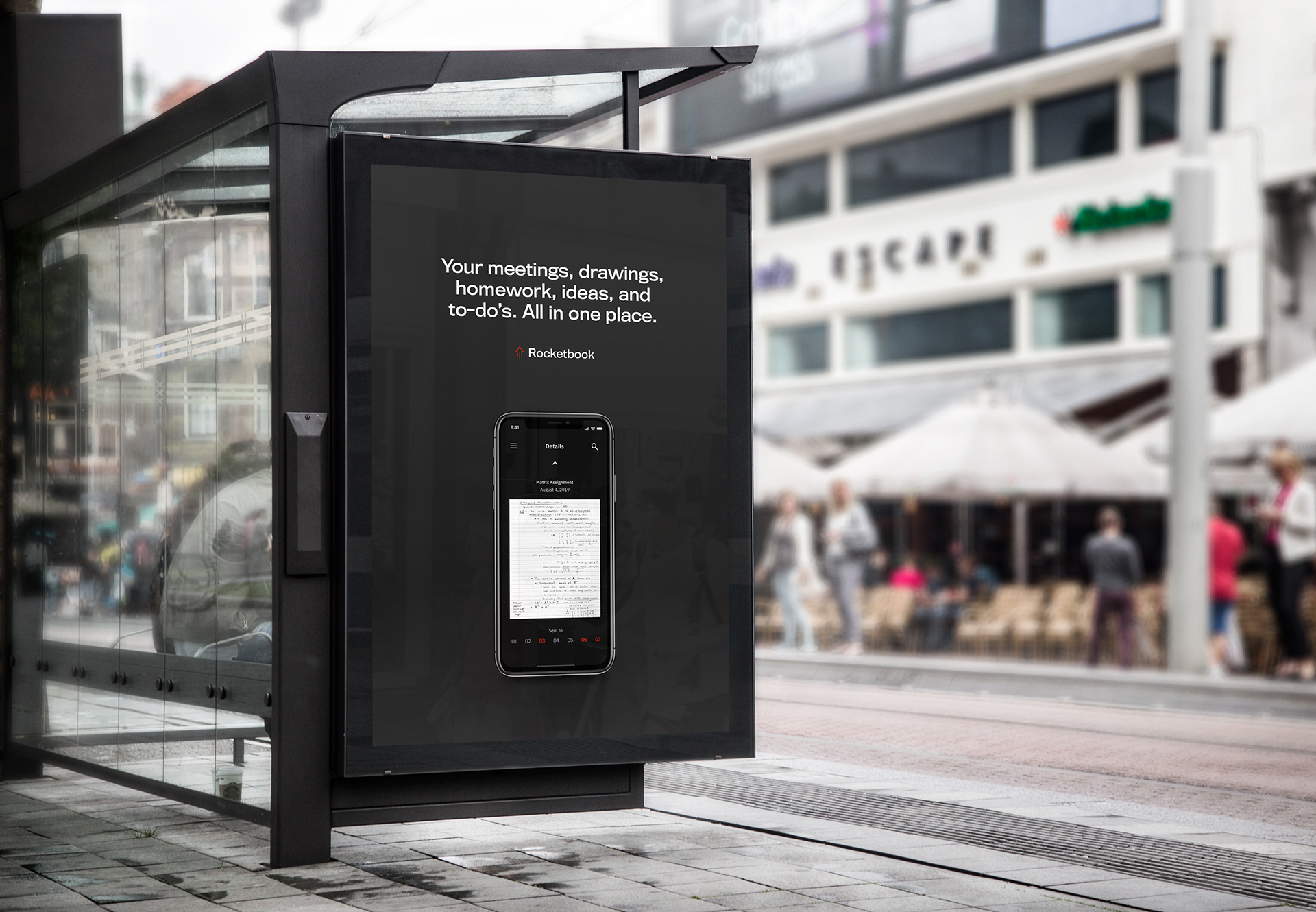 Project brief
Rocketbook is a startup making notetaking paperless with reusable notebooks and a scanning app. After catering for years to students, Rocketbook lost brand equity with working professionals, who were actually their largest customer. I developed and pitched a new identity to the company founders as a self-initiated side project during my time as a Product Design Intern.
Brand identity, industrial design, UI design
June - September 2019
Solo project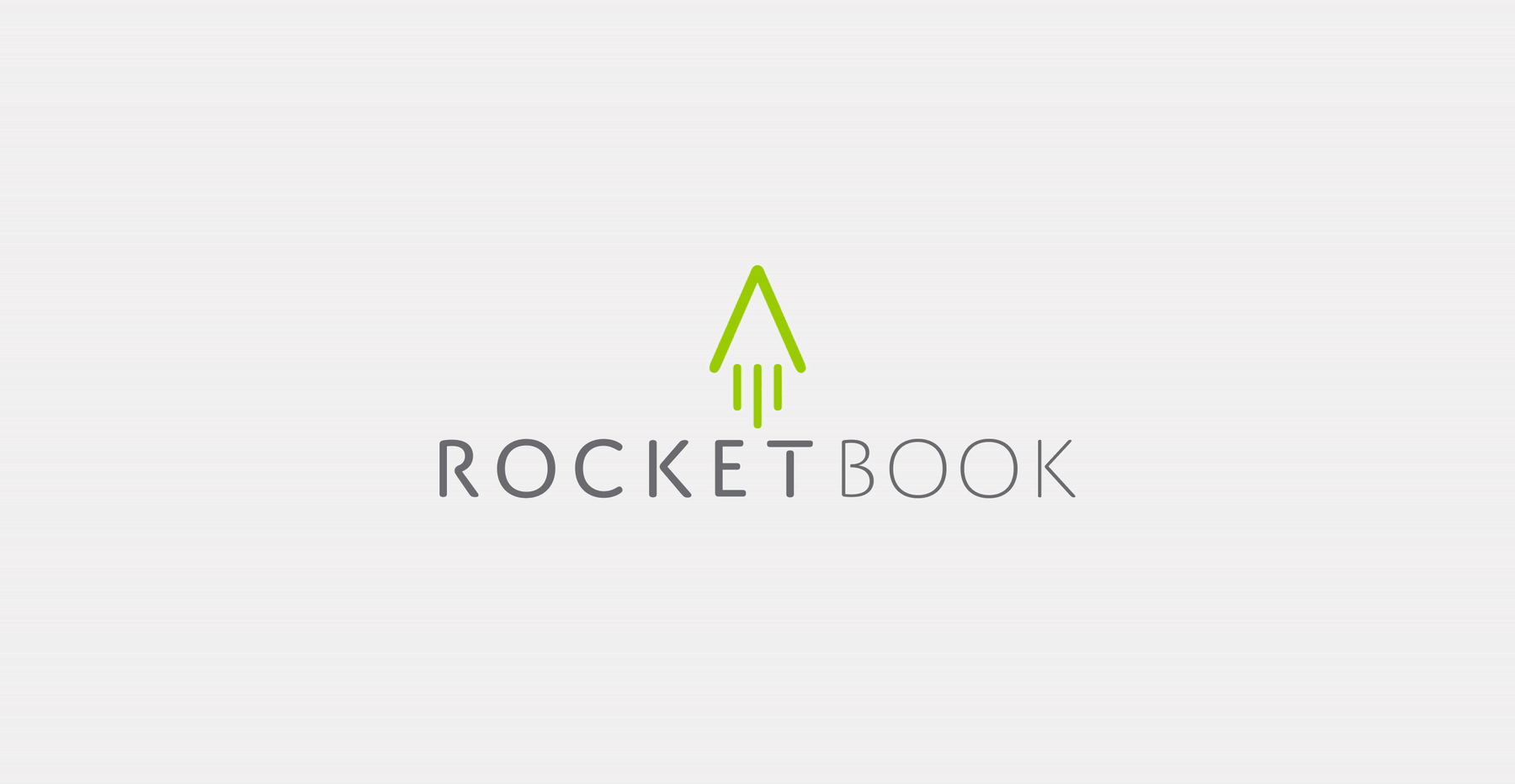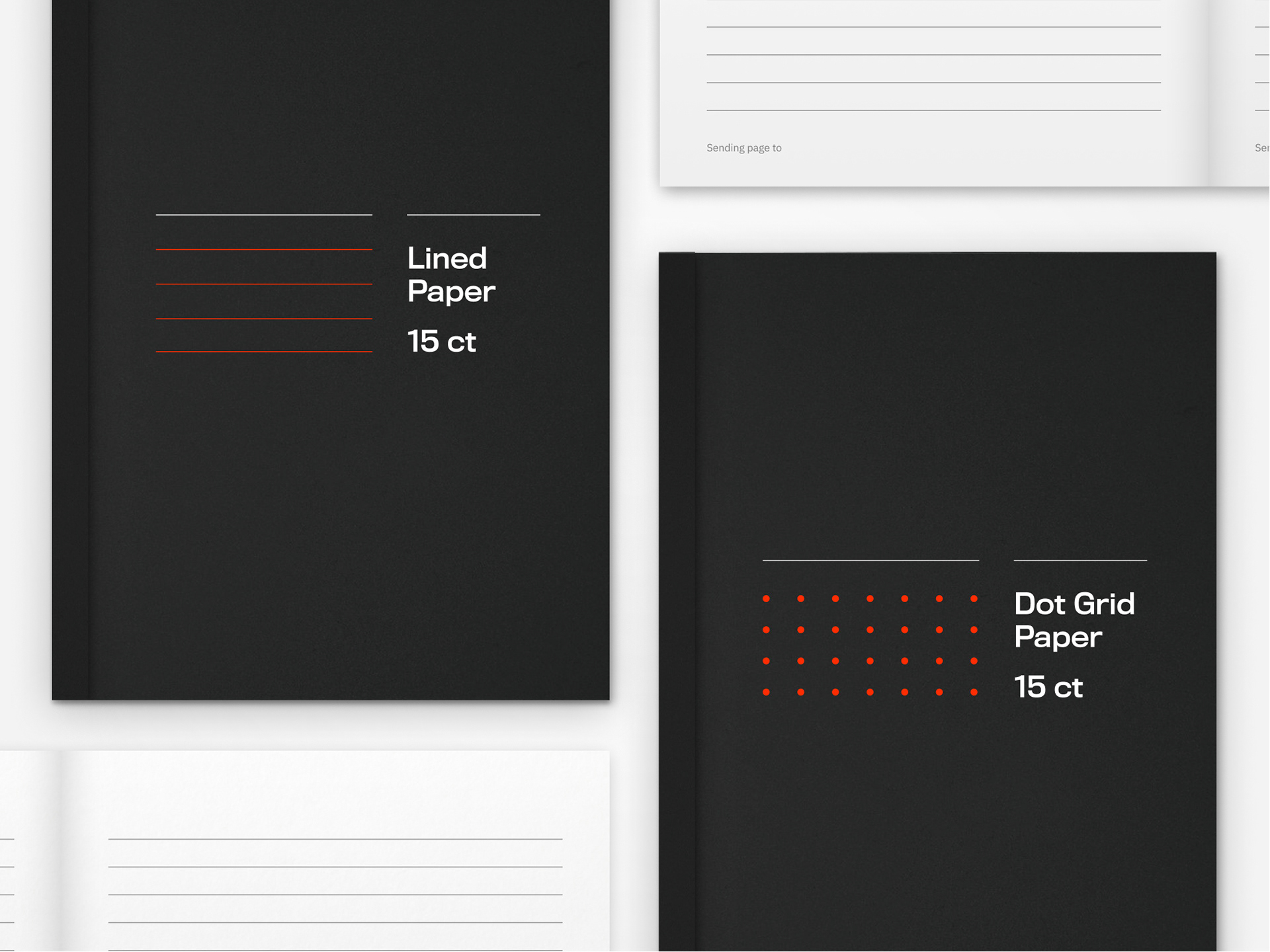 Creating a relevant design direction
Rocketbook lacked a singular set of brand values. I pulled from over 20 user interviews conducted over the course of the summer and continual conversations with the founders to rediscover what made the startup so exciting for internal stakeholders and consumers alike.
The magic behind Rocketbook was captured in the words "engineered" and "essential". I sought to celebrate Rocketbook's place as a high-tech canvas on which a user's most important ideas, information, and creativity could live.

An expressive visual language 
My proposal for Rocketbook's new design language put product engineering and industrialism at the forefront of the brand, celebrating the space-inspired futurism that our company name suggested.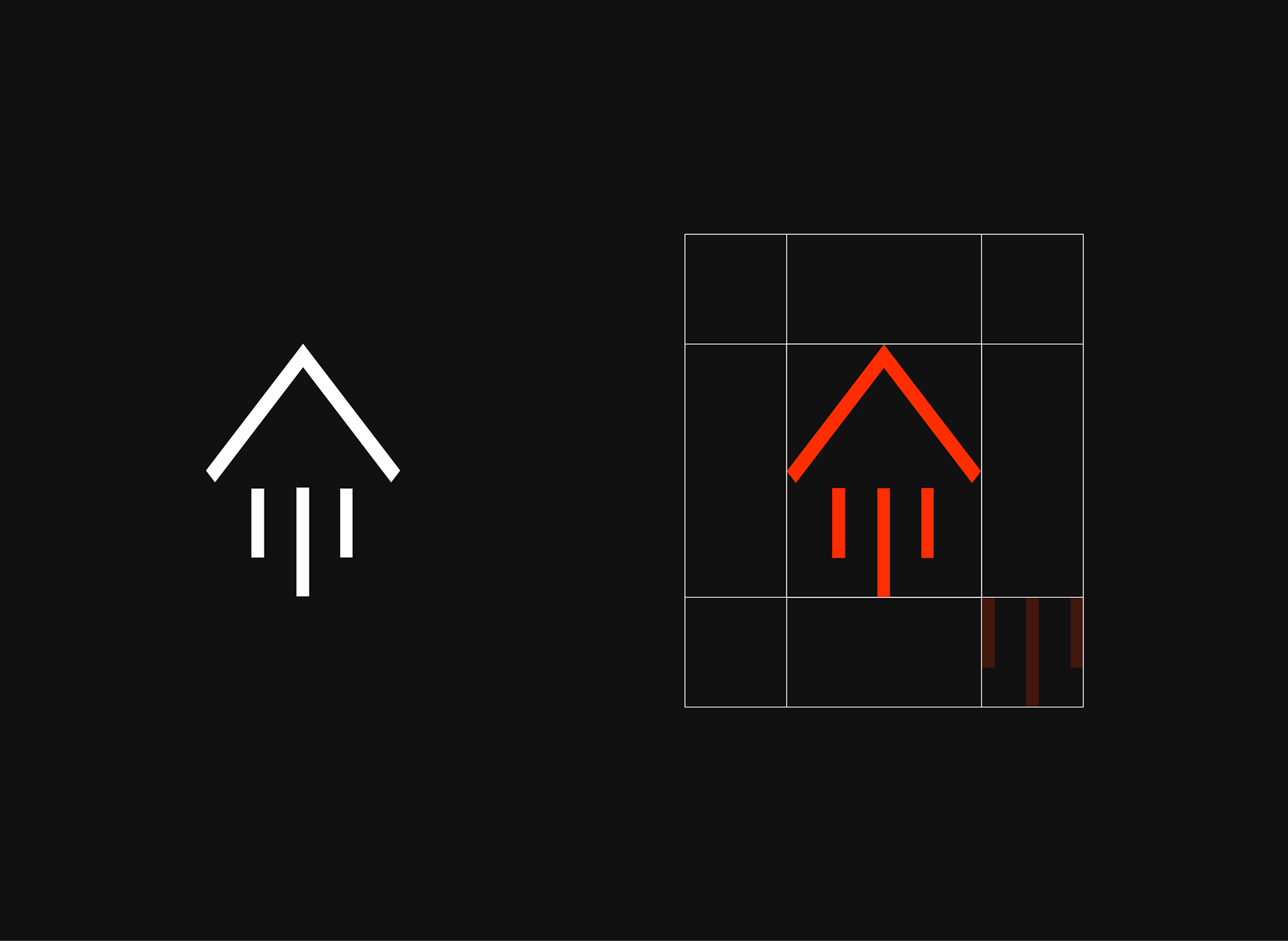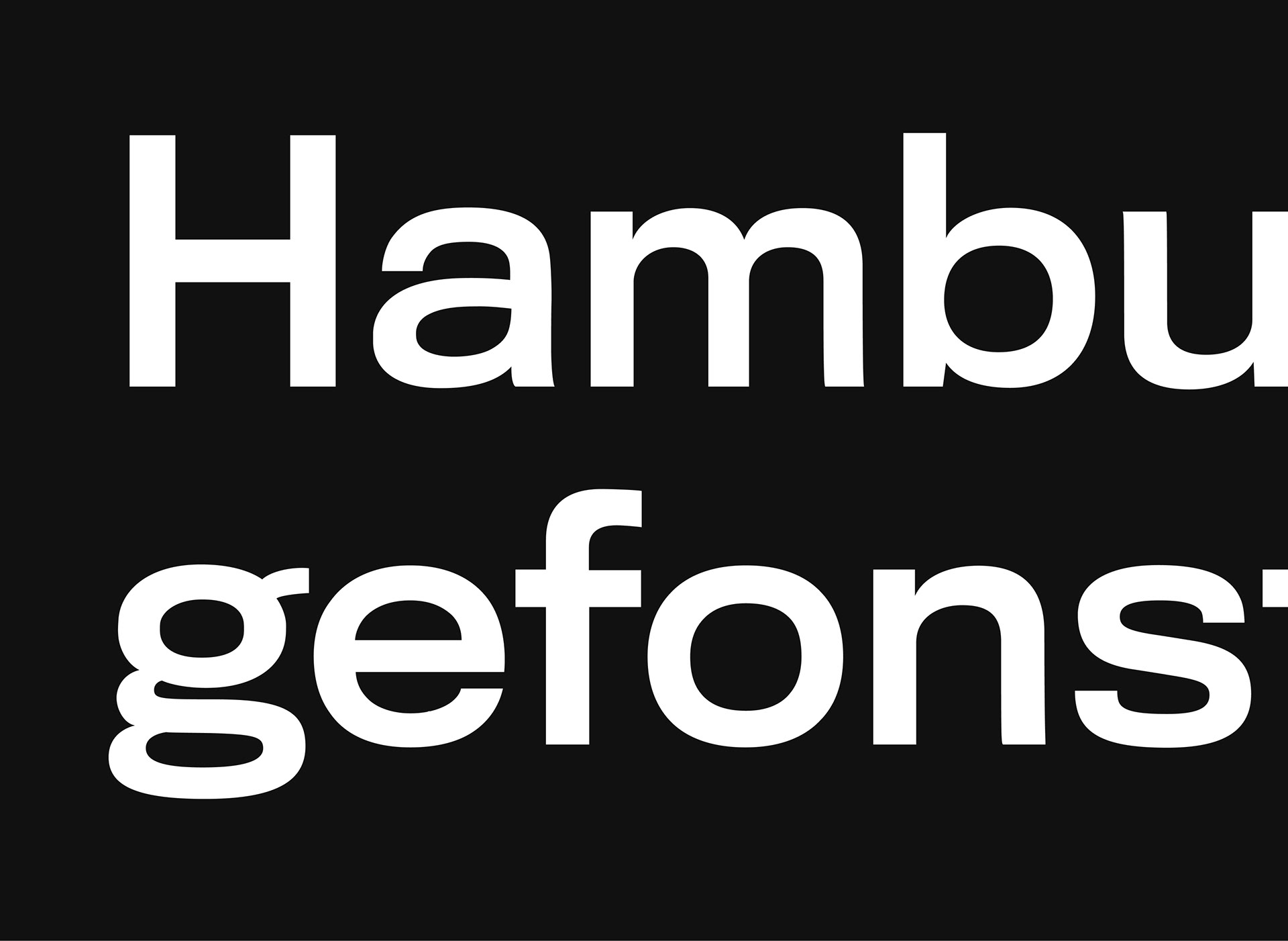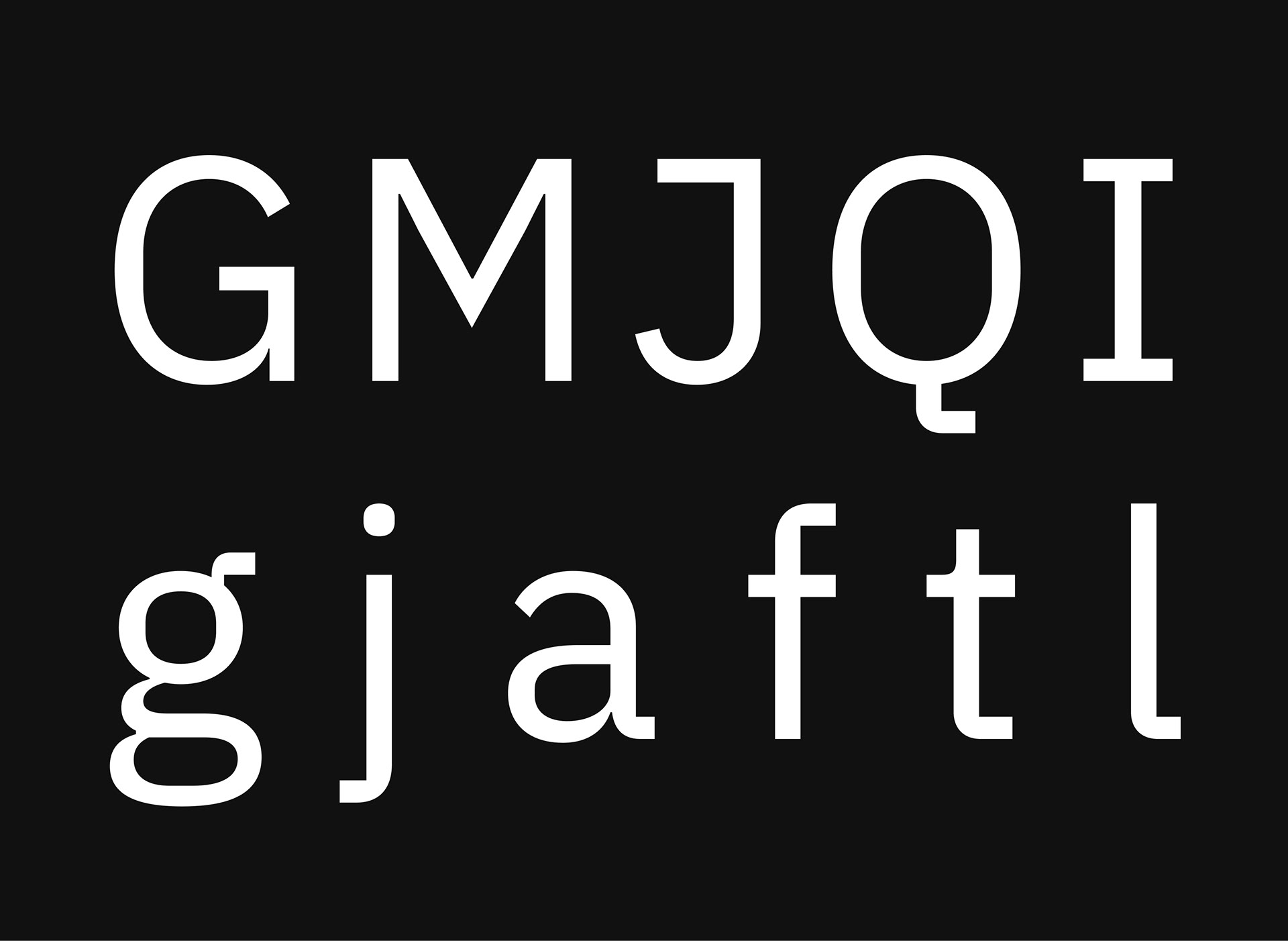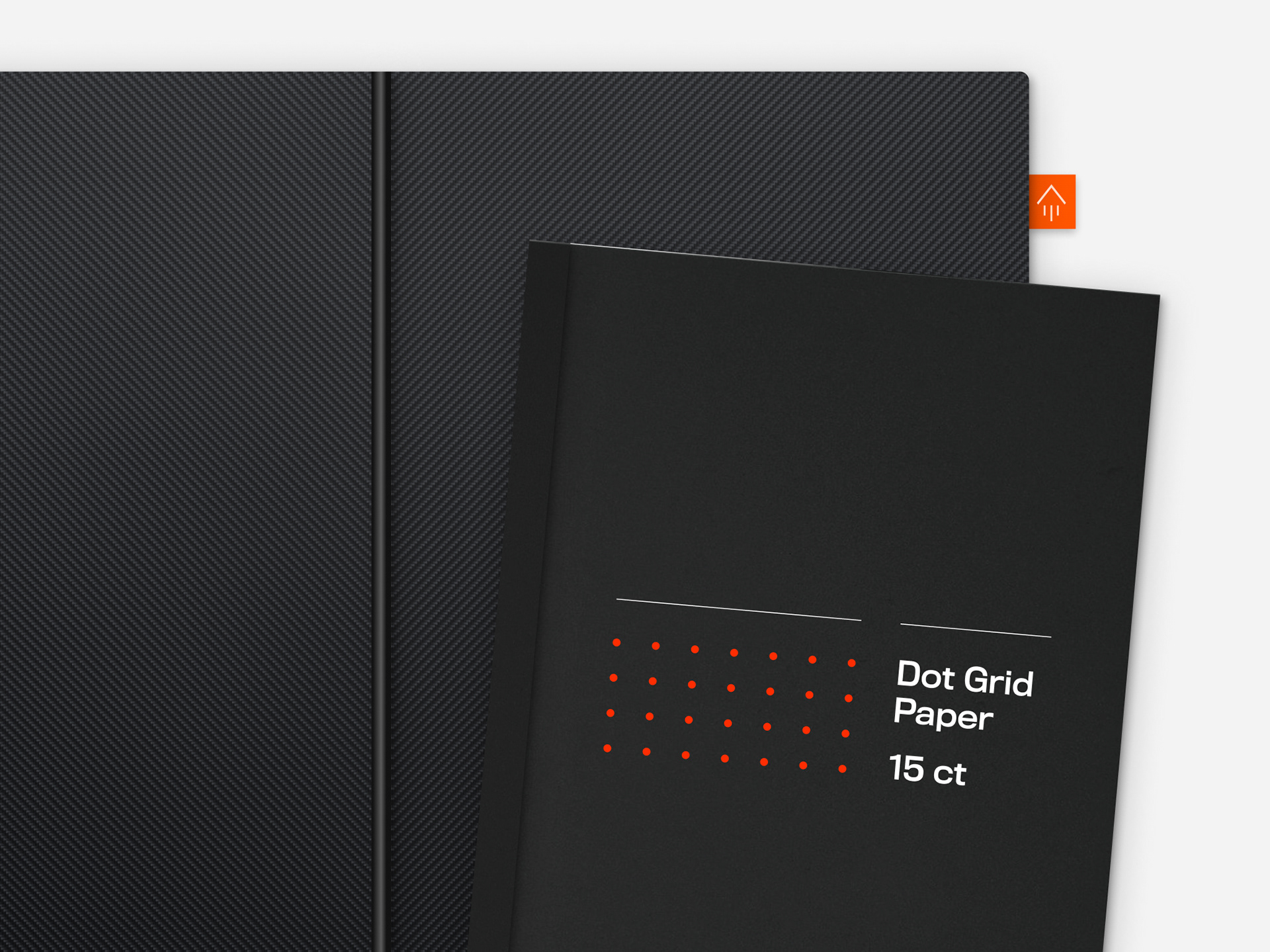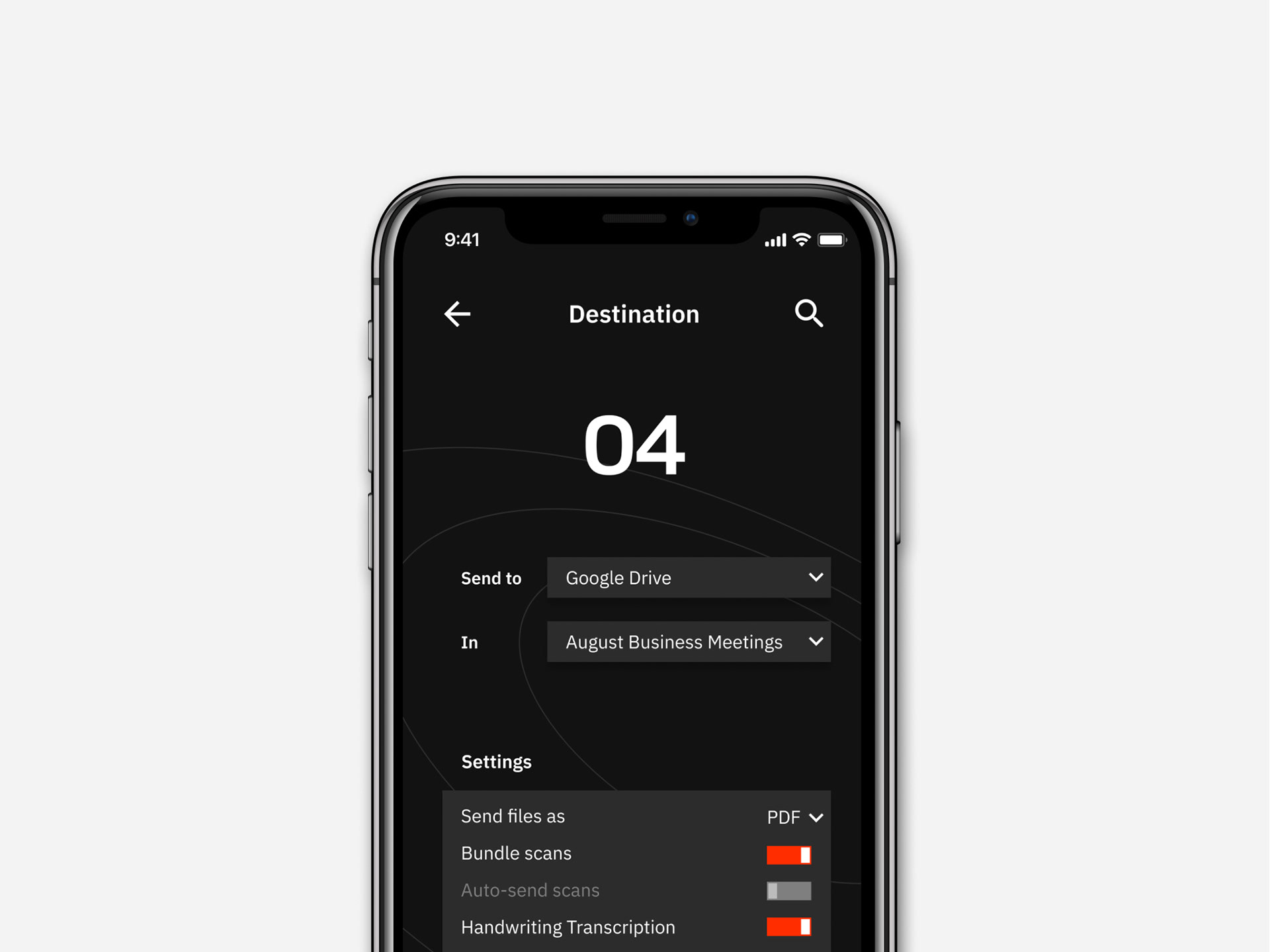 Refined packaging for a high-end product
My proposal for packaging moved Rocketbook's products from a plastic bag to a more substantial cardboard drawer box. The unboxing experience is specifically crafted to be slowed down, emphasizing intention and a "lifetime" product rather than a cheap and disposable one.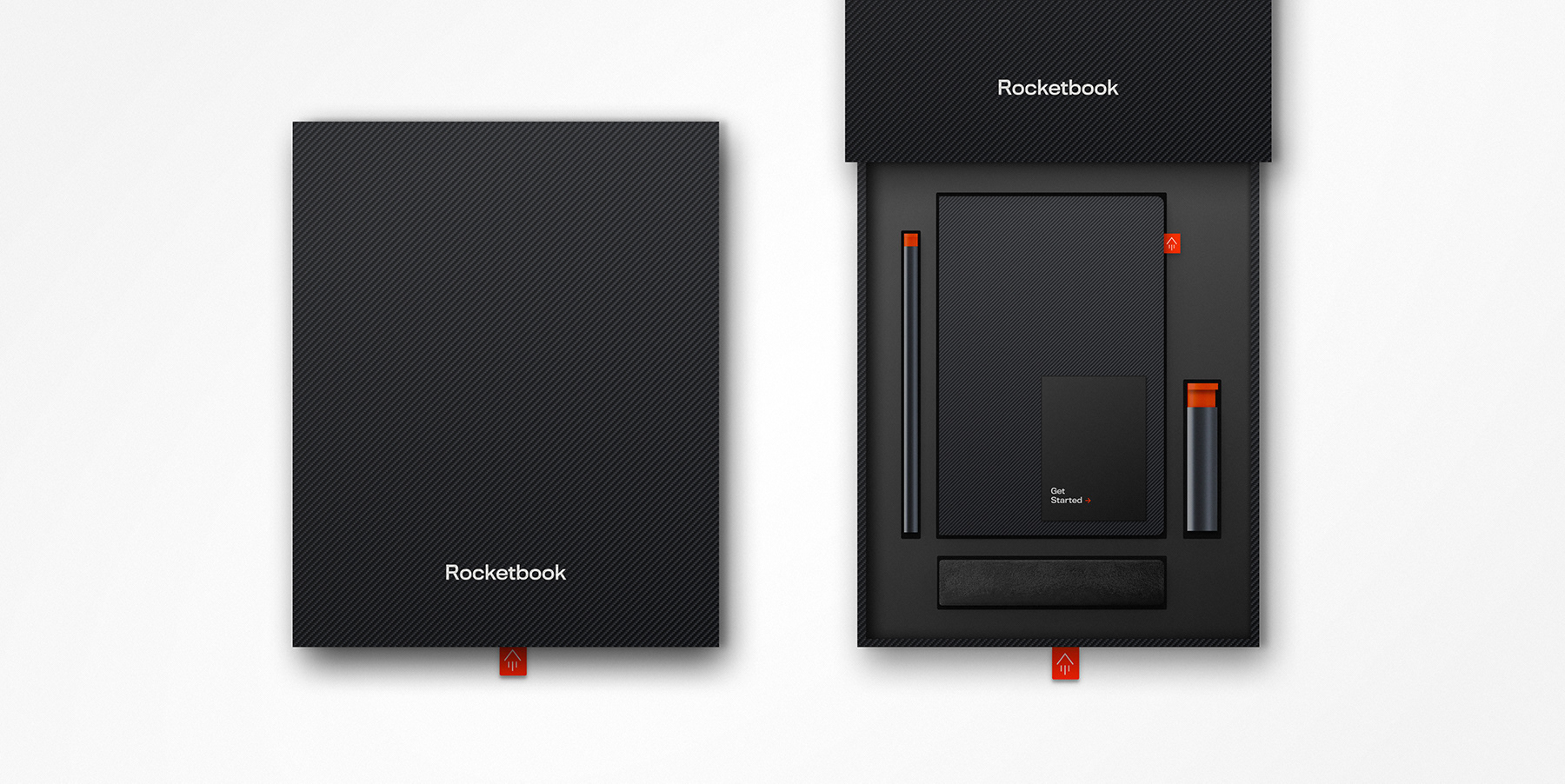 A flagship offering that feels premium
The proposed new flagship product, the Rocketbook Infinity, was presented as a replacement for the Rocketbook Everlast. Despite it's name, the Everlast had shortcomings when it came to template flexibility and a "buy-it-for-life" quality.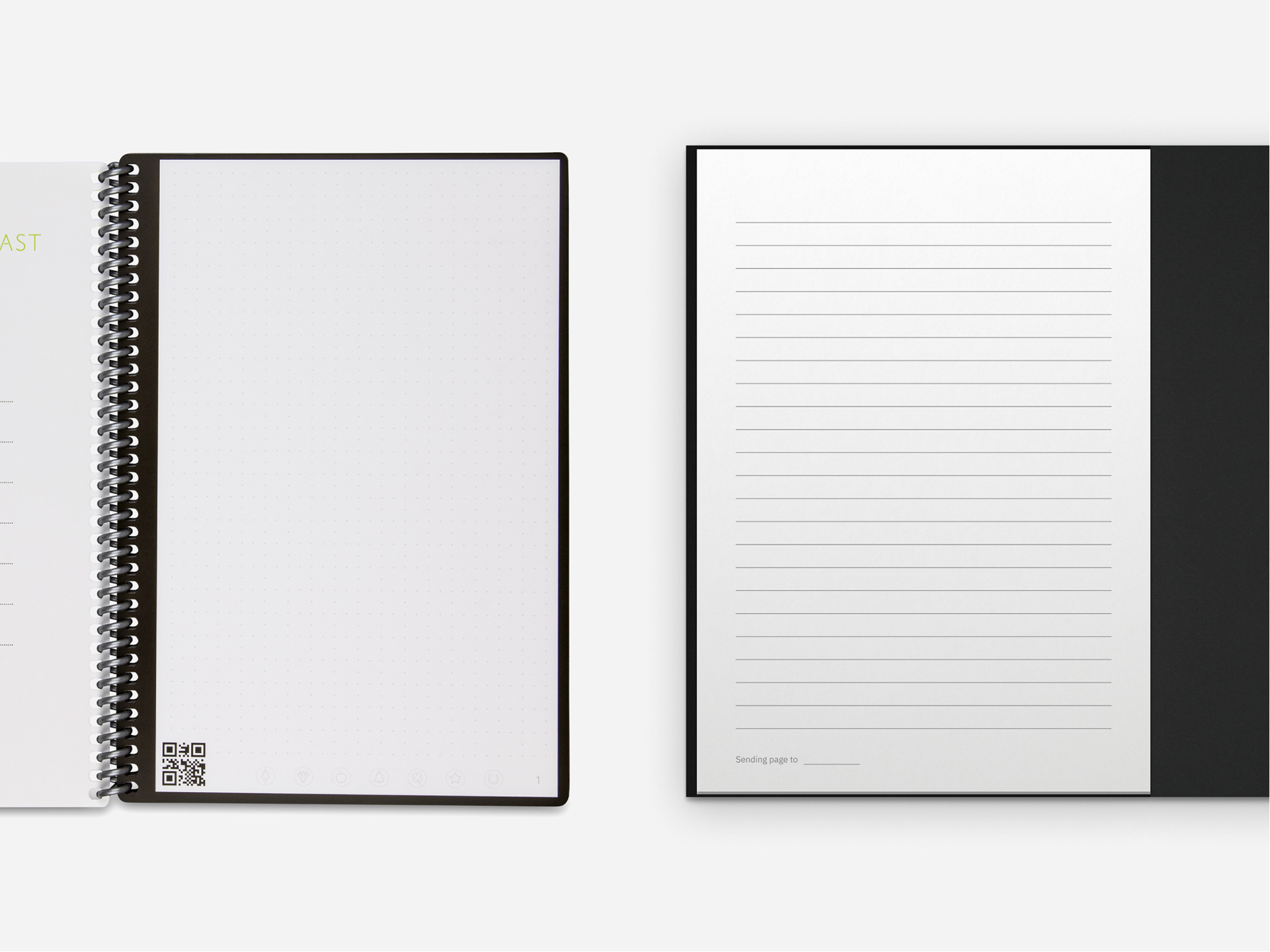 The Infinity is a modern take on the modularity of a classic traveler notebook. An empty hardcover with a magnetic spine allows users to snap in any combination of individual page styles to fit their needs. I designed a suite of eraseable-ink pens, wipecloths, and spray bottles bespoke for Rocketbook, encouraging a new frontier of proprietary hardware design for the company.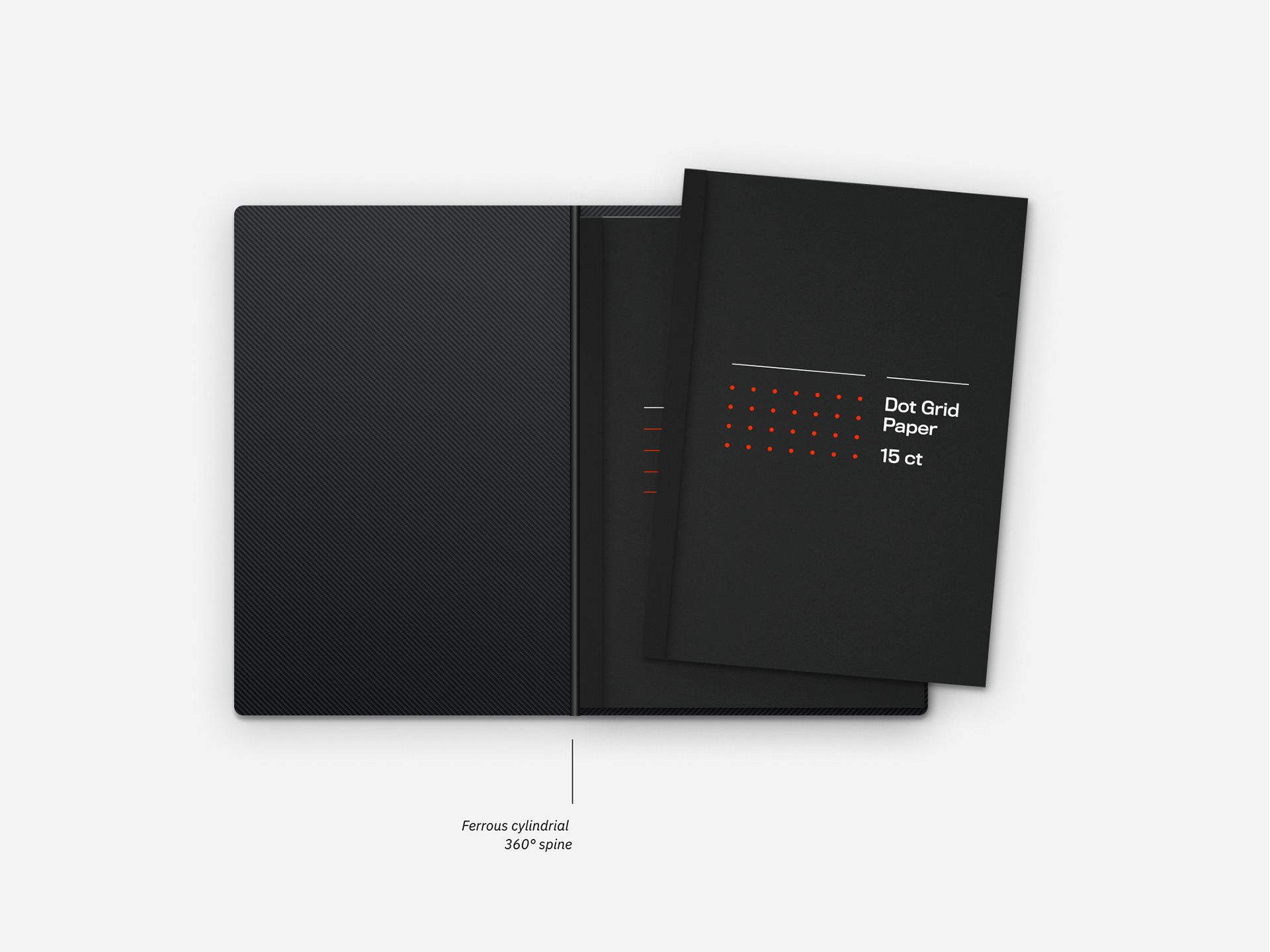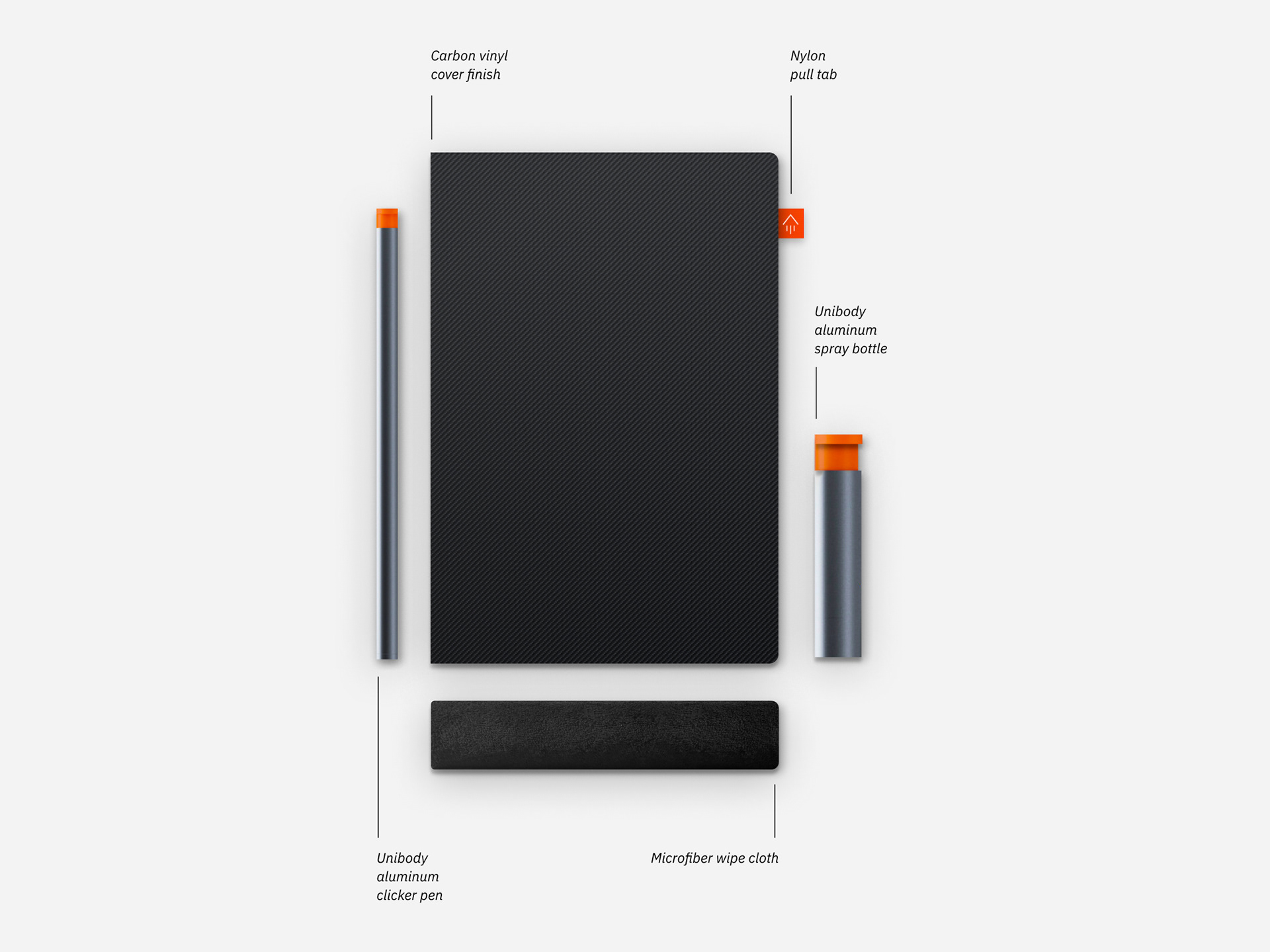 A digital experience fit for a new brand
The Rocketbook app would receive a major visual redesign with a dark theme. Being "essential", one of the guiding principles of the proposed identity, meant cluttered screens were replaced with only the elements focusing on making your note capturing seamless.
Design into practice with brand guidelines
I created a brand guidelines book for a future design team to ensure a seamless transition to the new identity, if adopted. The guidelines are a long-term resource for producing new material for platform UI, advertisements, and print in the future.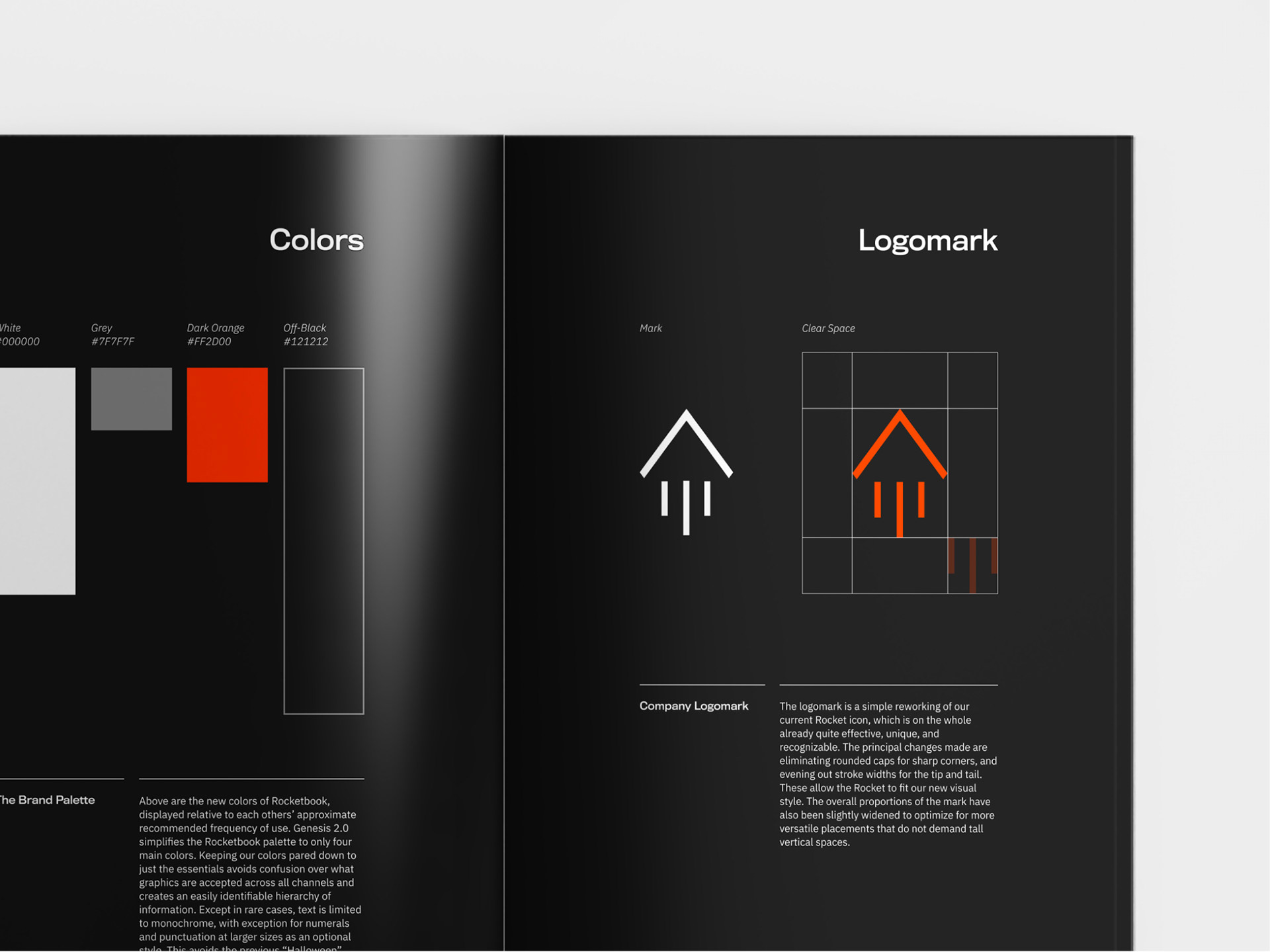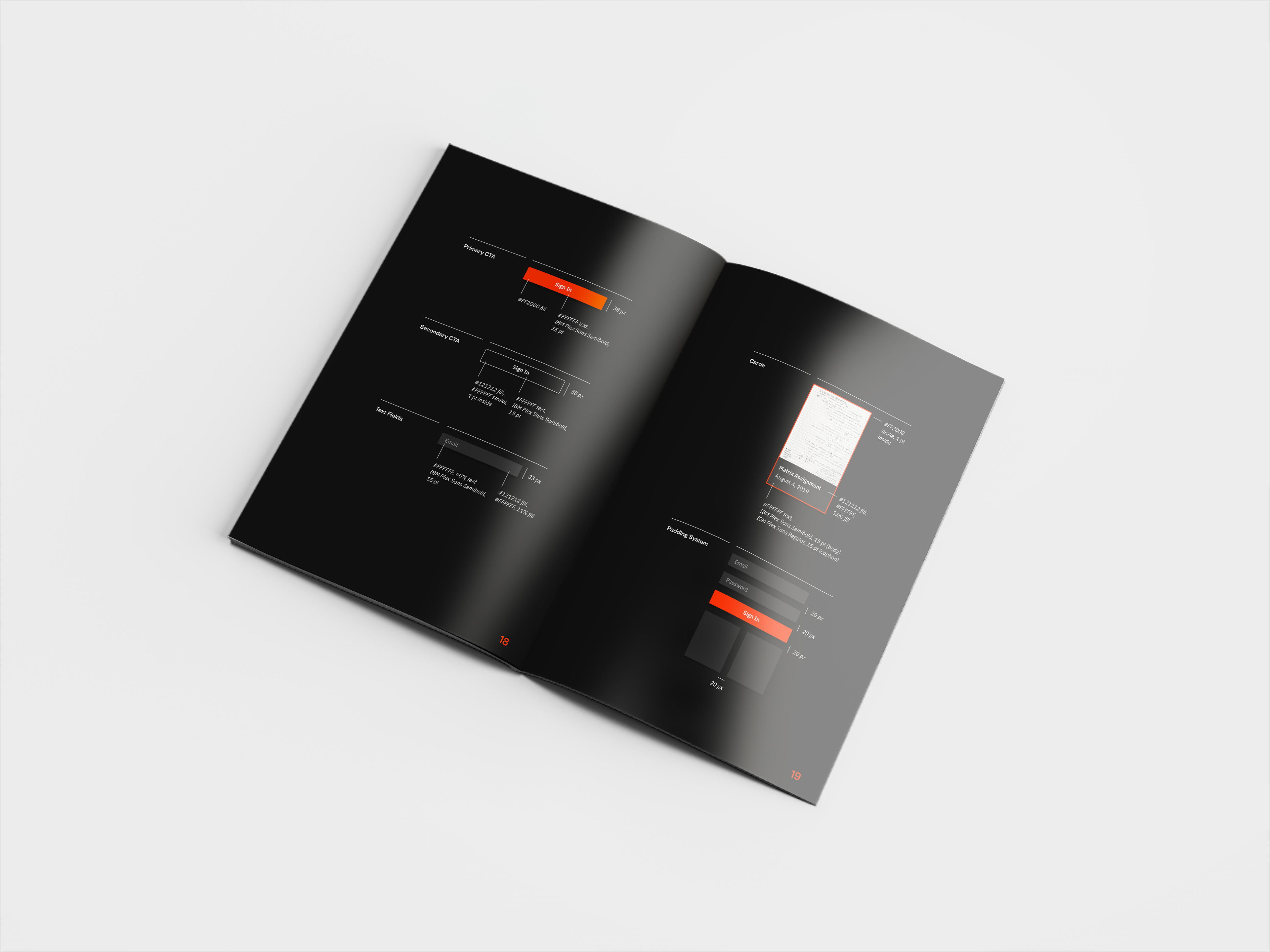 Outcomes
The identity I proposed was not adopted by Rocketbook, but pitching it to company leadership sparked a conversation about the importance of brand at the startup. I personally gained experience advocating for the business value of design to key stakeholders. This was also my first visual identity project ever, exposing me to a new discipline. 
Design languages are always a living entity, and with more time, I would have considered guidelines for the the many more channels on which this brand might be executed.