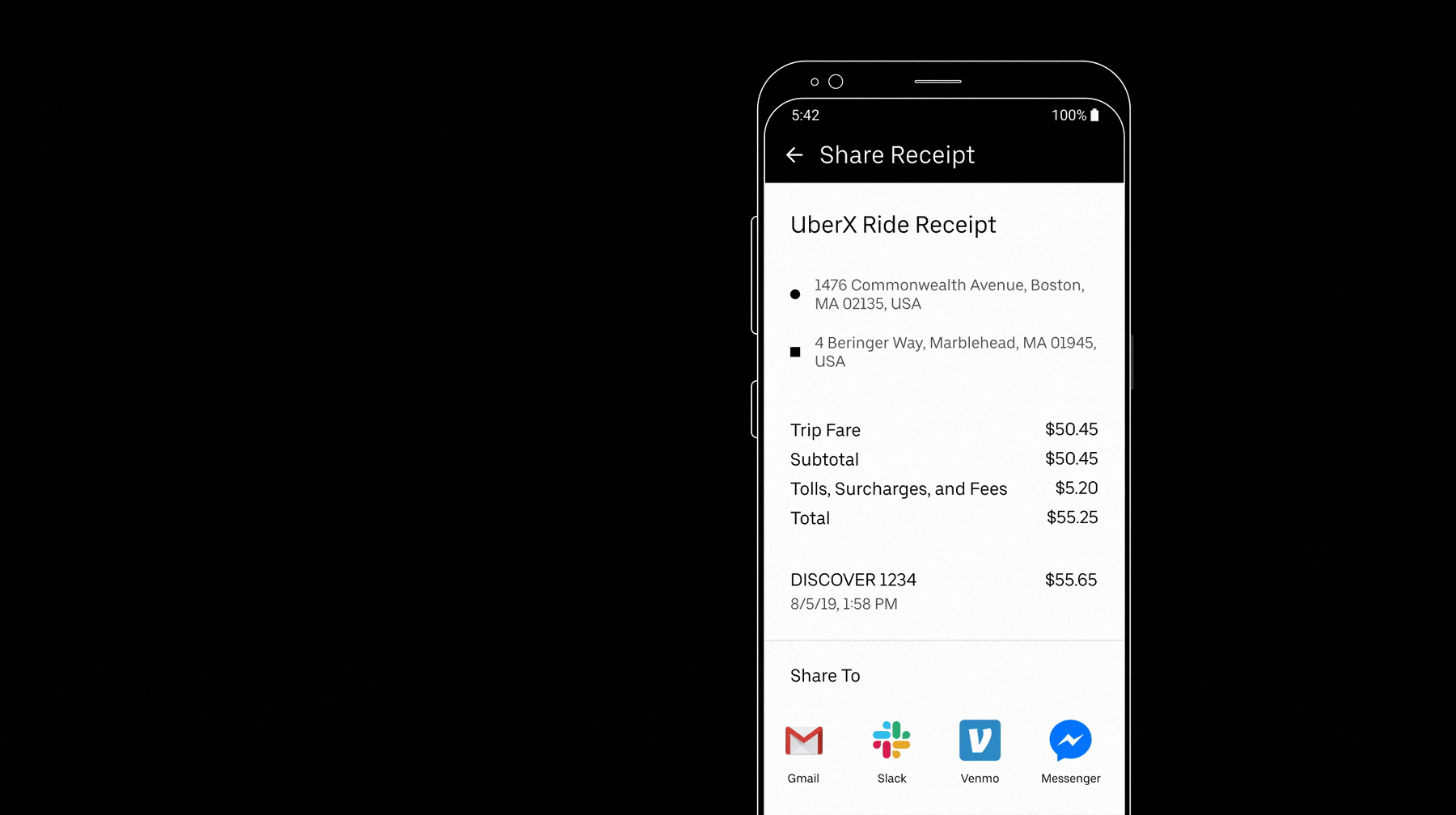 The project brief
In 2019, Uber lacked a sharable ride summary, a feature mysteriously missing from an app serving millions with a reason to send their past trips to others. Several archetypes go on rides that others end up paying for: employees on business trips, people splitting their bill with cash, and more. I imagined a low-lift addition to address this unmet need on the Android Uber app as a KPCB Design Fellows applicant. 
UX Design, UI Design
September 2019, in 1 week
Solo project
How do riders share with others?
In interviews, participants identified use cases in sending receipts for a work-trip reimbursements, getting rides paid for by a parent, and splitting bills offline with a group. However, they had to manually screenshot, crop, and text in order to accomplish this  — a process painfully spanning 3 apps.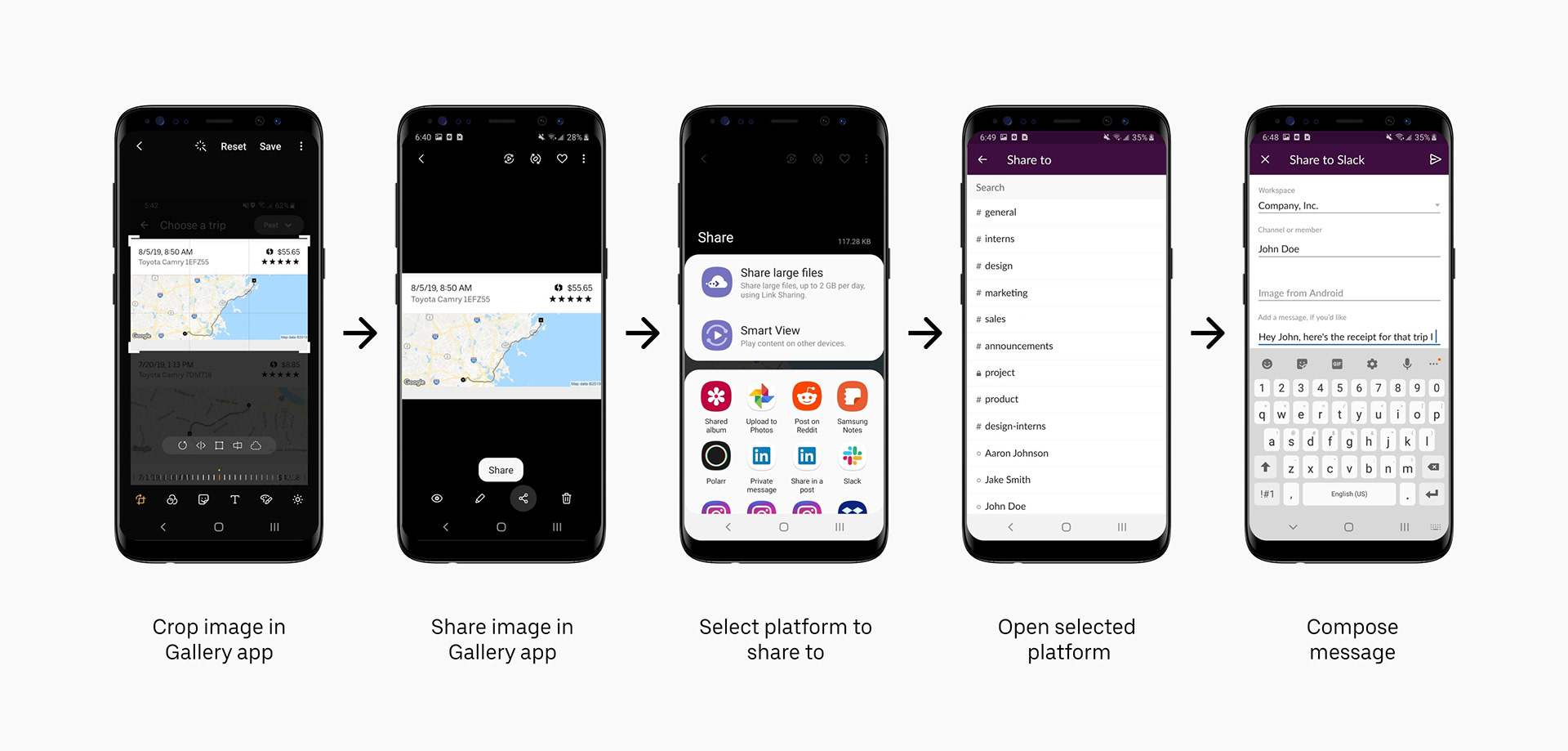 An audit of in-app workarounds
The only in-app support for sharing rides was Business Rides, a feature targeting business customers who take regular work trips. In addition to being locked away for casual riders, an audit highlighted 4 key shortcomings to avoid in my solution.
The business rides feature is hidden in a drop down that's unlikely to be opened regularly by users.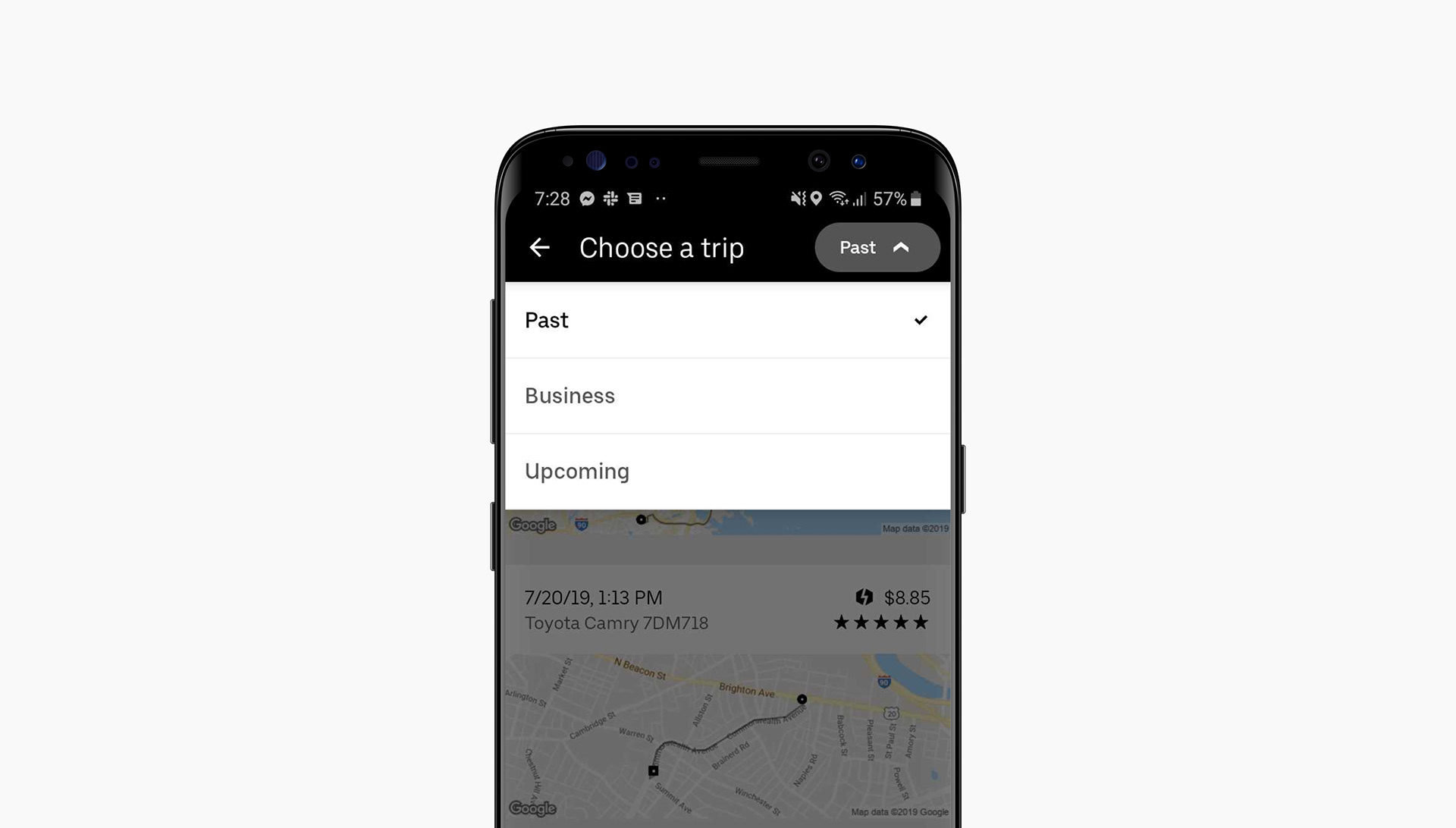 Two onboarding screens are shown, creating a confusing redundancy that deters conversion by suggesting it's complex to get started.
Ride receipt shares are limited to email, Concur, or Expensify. This excludes common channels people send to like Slack or Venmo.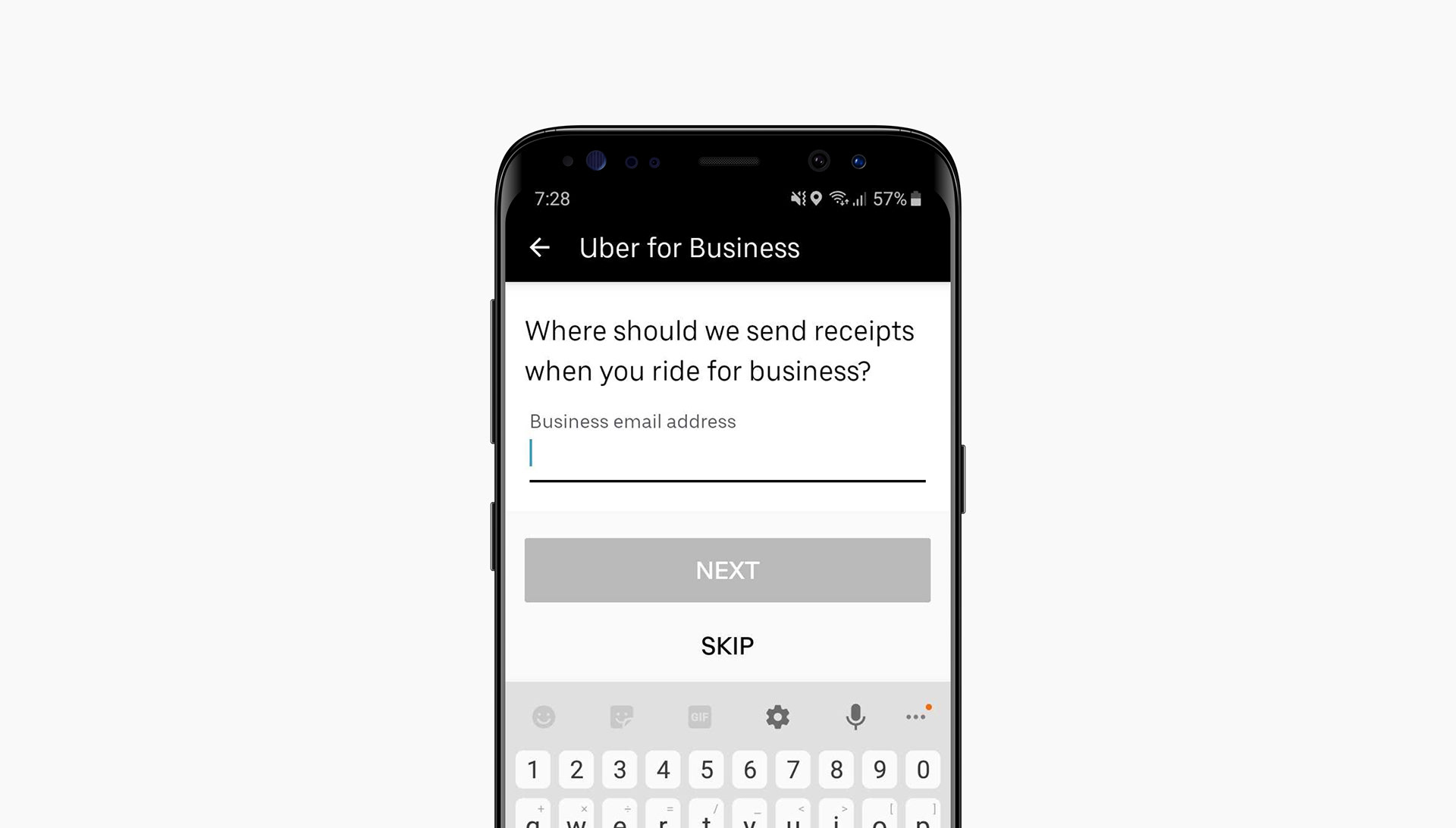 After establishing where individual reports are sent, a page for report frequency appears. It's unclear if ride reports are per-ride or recurring.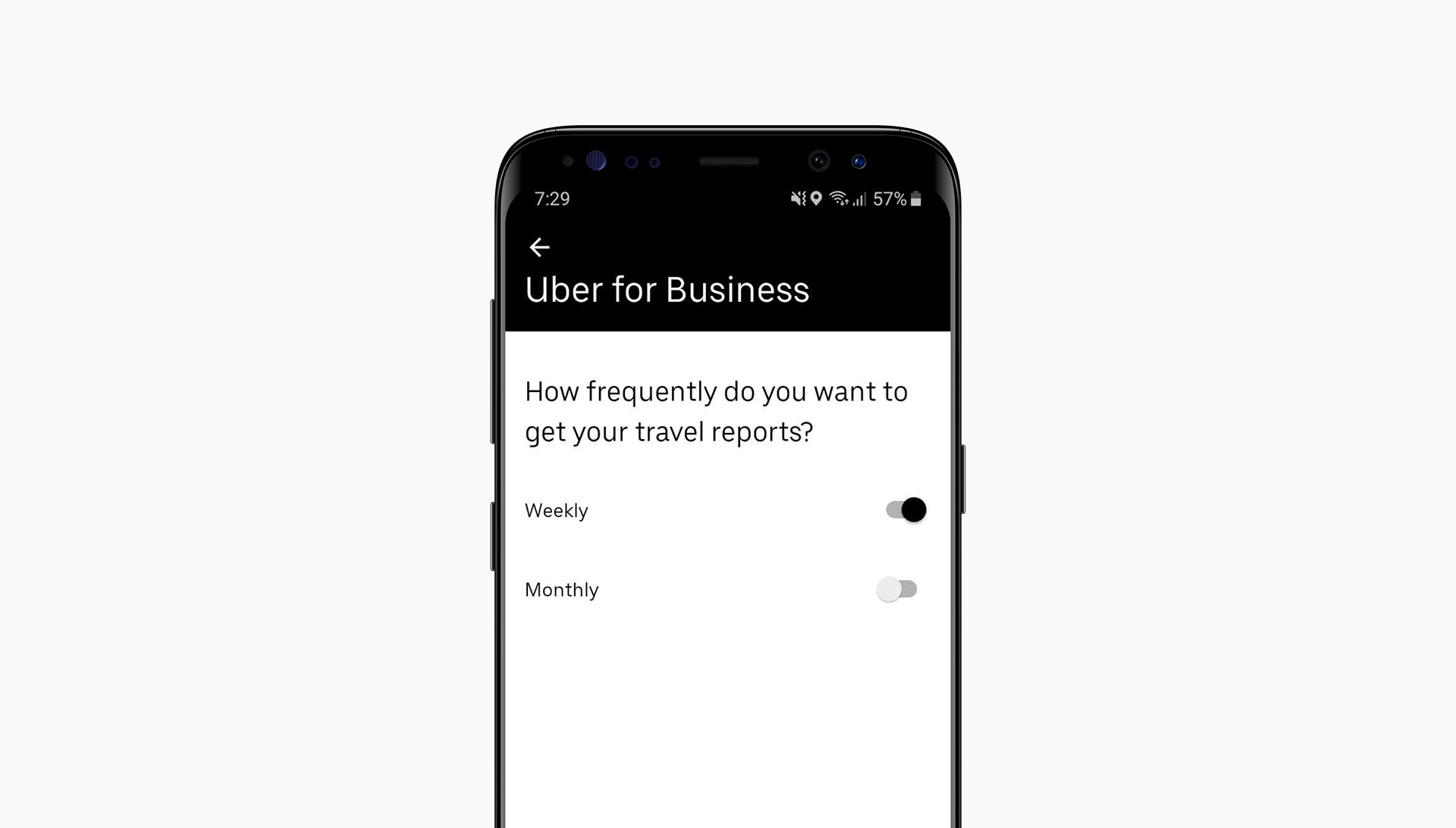 An inline share option 
Solving the issue was as simple as adding inline controls to the Ride History list, allowing an overflow menu to display a Share option. To reduce visual clutter, the three-dot menu icon was chosen over the actual Android Share icon. An additional benefit is that other helpful, but hard-to-find pages like Ride Help can also be made visible.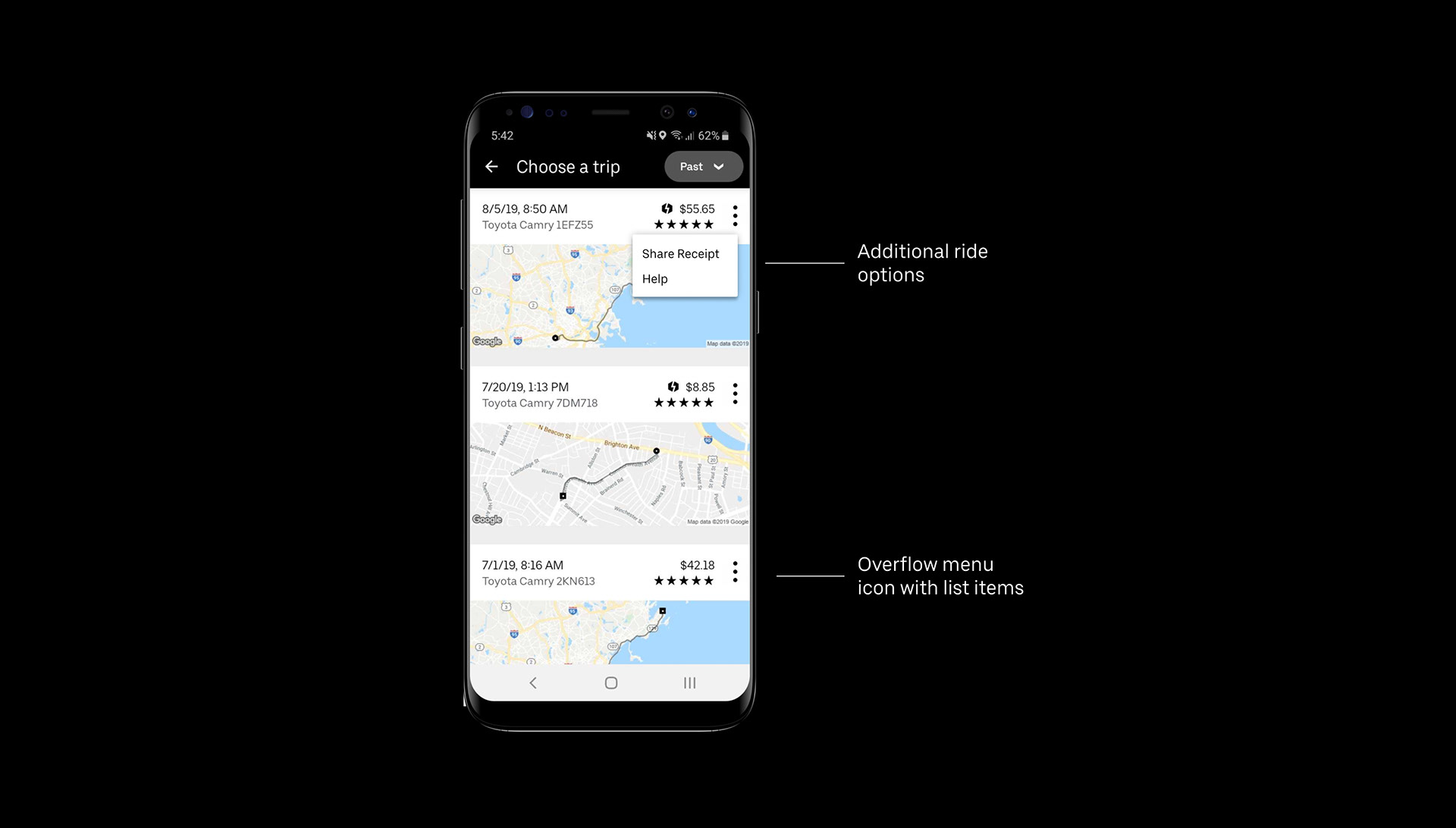 An all-new Ride Receipt page
A new receipt page was designed with all key info above the fold, creating a kind of affordance that framed content that can be shared with others. This experience is simple enough to allow for the complete elimination of a drawn-out onboarding flow.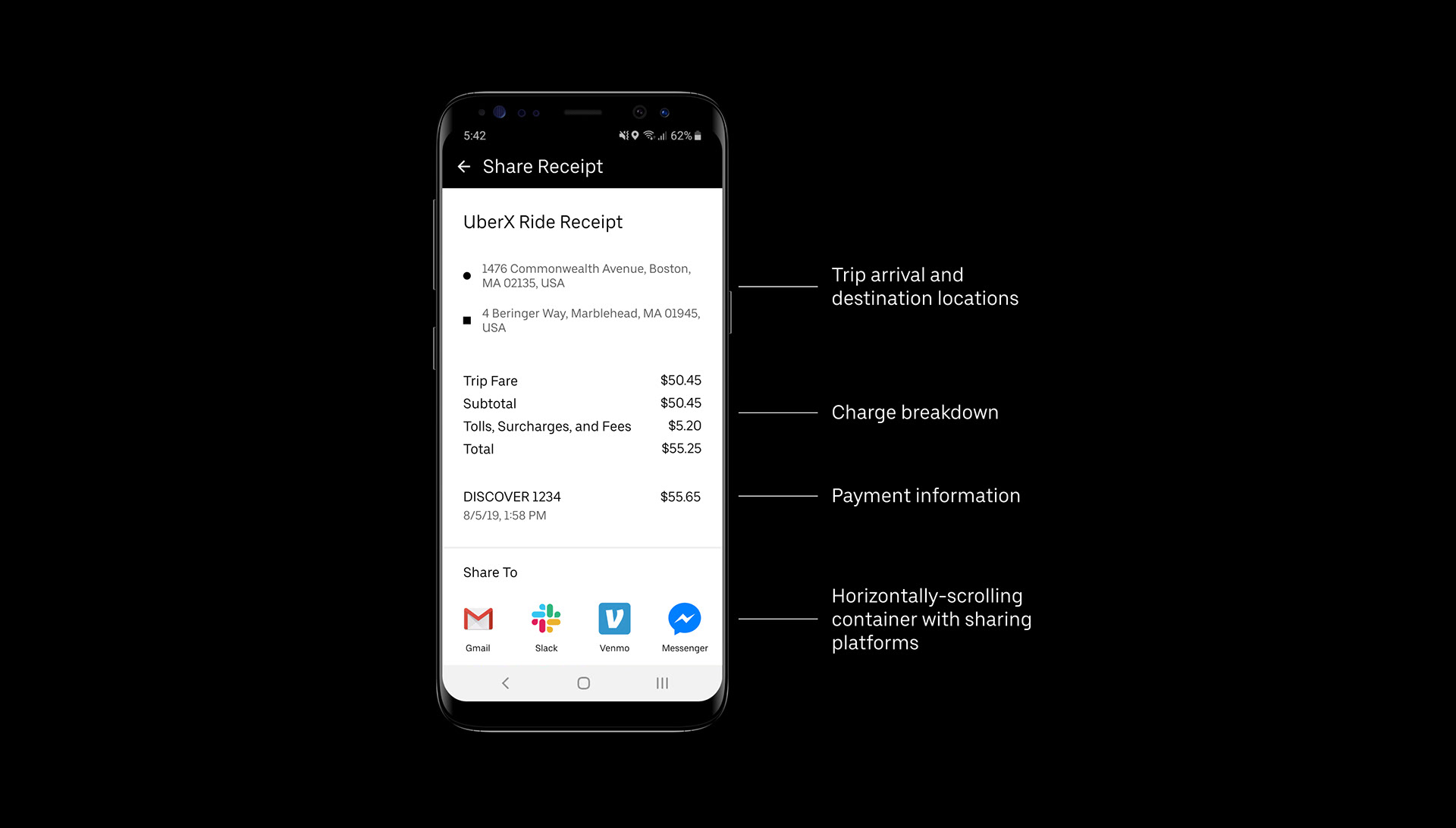 Send it anywhere (really)
Slack, Venmo, and others are popular destinations that already support Share buttons for other contexts, meaning Uber could easily include them as part of this feature. The app generates a pre-filled message with an attachment of the receipt info. For the partner on the receiving end, we enable use of the communication platforms they're already comfortable with.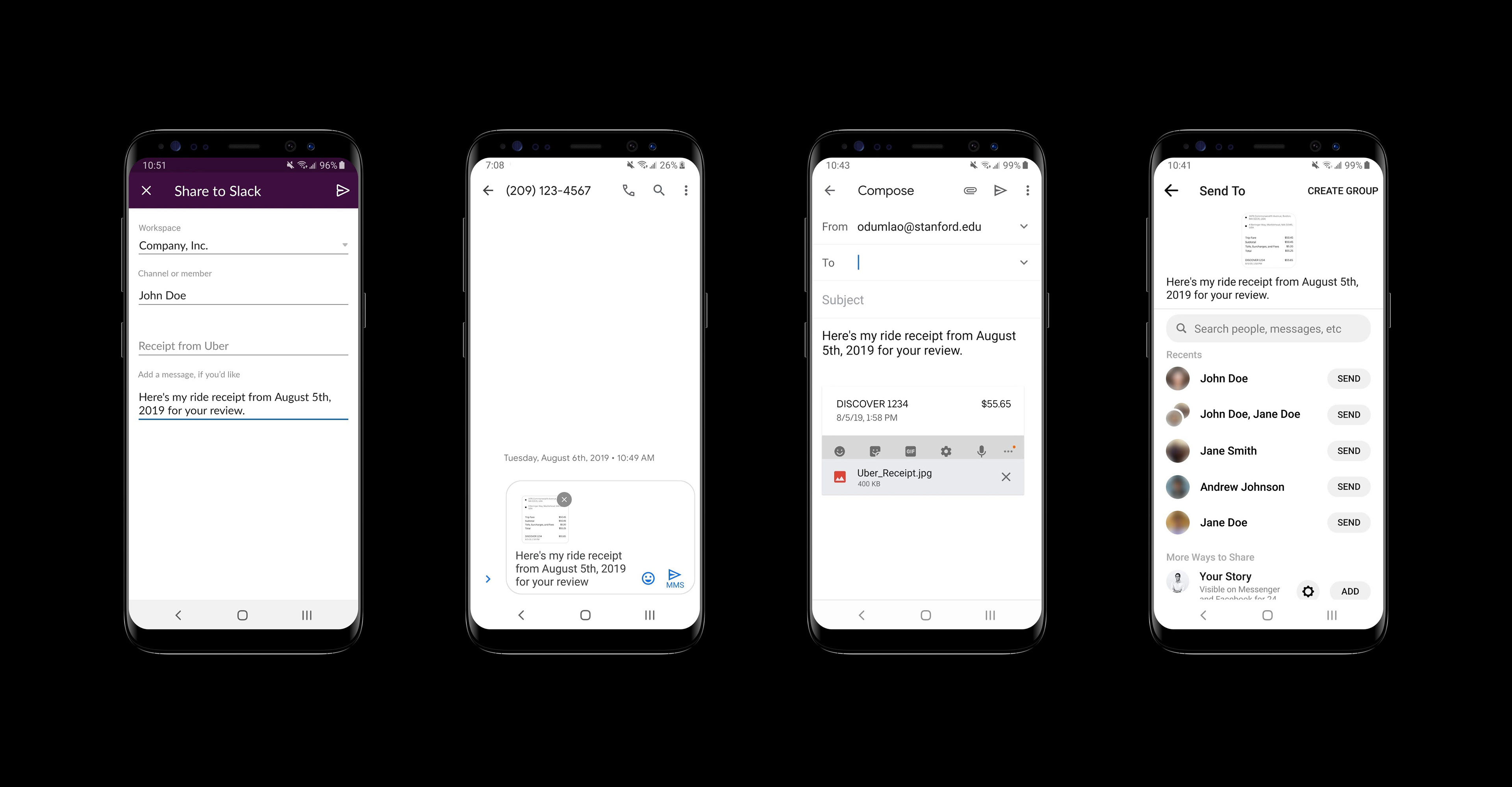 Outcomes
This project received distinction as a KPCB Design Fellows finalist.
Since this project, Uber implemented a feature where ride receipts can be downloaded as a PDF that can be sent to others. 


I used my experience with this redesign to learn the ins-and-outs of Android design principles. This was a great exercise for creating better user experiences optimized for a customer's actual mobile OS of choice. With more time, I'd explore how to include similar quick-share features on iOS, which would require a slightly different solution.